Halloween 2020 is going to be different this year-like everything else. But that doesn't mean we can't still have some fun! We'll adjust for COVID and be mindful of how we can be safe and still enjoy one of our favorite childhood past times. So, grab your costume, mask and some hand sanitizer and get ready for some trick-or-treating in Elkhart Lake.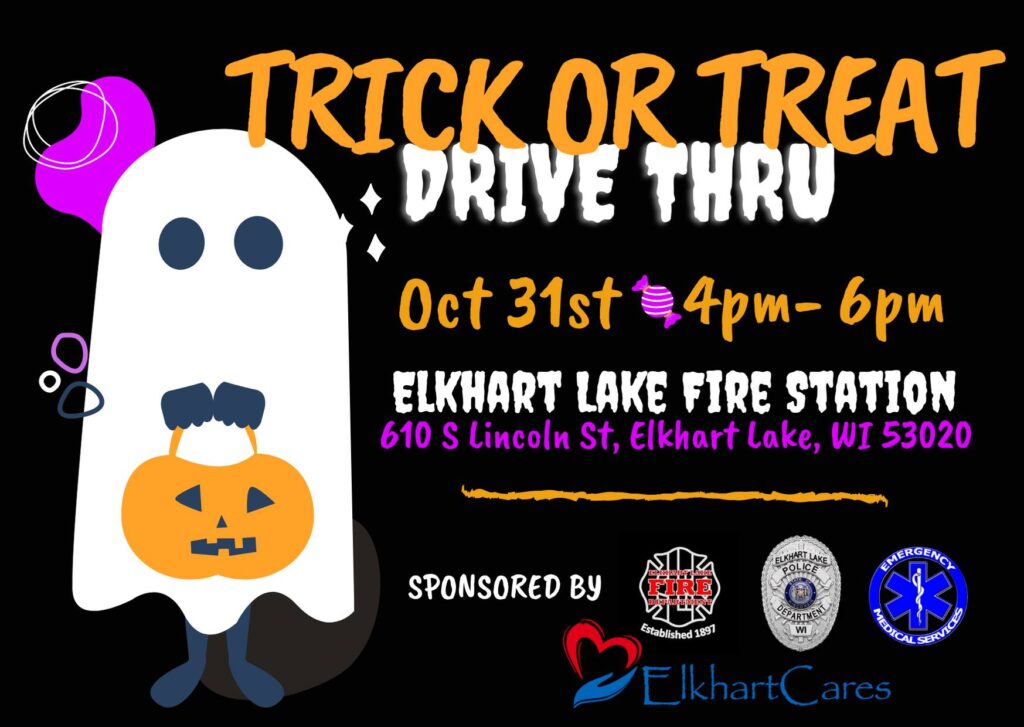 Drive-Through Trick-or-Treat will be held at the Elkhart Lake Fire House on October 31st from 4:00 – 6:00 p.m. This event is being sponsored by the Elkhart Lake First Responders, Firefighters and Police Department.
After an evening of trick-or-treat fun, take a load off and grab some dinner at one of your favorite Elkhart Lake Restaurants for dine-in or carry out.
Road America Classic 4 Mile Run/Walk event takes place on Saturday, October 31st. The Wisconsin Chapter of TEAM TRIUMPH hosts this event at Road America's legendary 4-mile, 14-turn road circuit which has challenged the world's best racers for over 60 years. All participants will receive a custom bib and buff. Runners will be eligible for awards in various ages groups. A free Kid's Fun Run for children ages 10 and under is also offered. The schedule is as follows:
8:00– 9:30 a.m. Packet pick up
9:15 a.m. Kids Run
10:00 a.m. Run Starts
11:15 a.m. Award Ceremony
Halloween Painting Class Join in for some Halloween painting fun of goblins, ghouls and monsters at The Osthoff Resort. The class is $50 per person and includes the canvas, paints, brushes, apron, and step-by-step instructions from a local artist. No experience necessary! Register in advance by calling The Osthoff Resort at (844) 566-4392.