Even after being away for months at a time, it only takes a simple stroll through the village streets to be reminded of why this place is unlike any other I've lived. My shoulders sit lower here. You can hear the wind pass through the trees and chimes of locals' homes. There is time to enjoy the aroma of freshly cut grass around you. Elkhart Lake is a place that maintains a timeless quality you can feel immediately upon arriving. This timelessness is the result of a community that takes its time to create and enjoy a life that is deeply connected to the surrounding environment and the other people who live within it.

Many businesses here are family-run with roots as deep as the lake the village is named for and the faces of those businesses will tell you that making something beautiful on the surface is one thing, but making something long lasting takes patience and many seasons of paying attention. It takes bustling summers to work the kinks out and it takes the solitude of long winters to dream and scheme with a notepad before the next summer rolls around. It takes a continuous fine tuning of one's craft and endless hours of crunching numbers to match the rhythm and needs of the little seasonal zip code.

My village stroll today takes me to one of my favorite local businesses. As I arrive at the steps of the local art gallery, I take a moment to admire the gardens that are home to ceramic sculptures as well as local pollinators. Two Fish Gallery is a place that appears to have always been here. It's difficult for me to picture this street without it. The gallery owners, Patrick and Karen, have interwoven their love for art and botany in a way that soothes, inspires, and leaves a lasting impact on anyone who visits. In a lot of ways, the couple's home, garden, and gallery embody the village's spirit.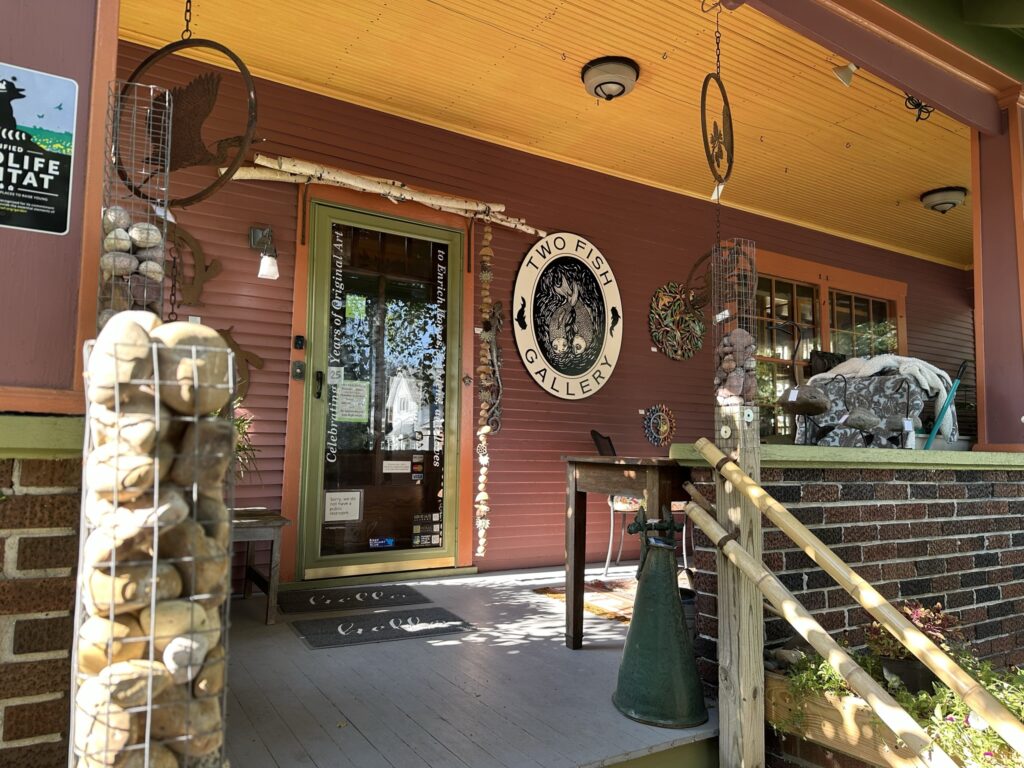 Patrick comes to the porch to meet me, water in his hospitable Wisconsin hand and tie dye Crocs on his feet. The little universe of plants and pottery he and Karen have created on East Rhine Street is currently celebrating 25 years. They are seasoned in creating art for their gallery and gardens, and also in the art of running a local business. "We've reinvented ourselves many times" he responds to me congratulating him on hitting the 25-year mark.
As the potter reflects on the reinvention that has taken place within his business, I realize that reinvention is at the heart of everything he does. Ceramic artists begin with raw clay and then give it a new life entirely in the form of a solid and hopefully beautiful piece of art. Reinvention happens every time an artist approaches the raw material. The same approach goes for gardeners. Karen has turned their property's soil into a symphony of green. Her Certified Wildlife Habitat is home to native flora and fauna.

"This is my 50th year of playing in the mud," Patrick's eyes twinkle as he does the math. His mother was an artist and his grandmother encouraged him creatively from a young age. He was also a collector of ceramics as a child. It wasn't until his senior year at the University of Wisconsin-Milwaukee that he really dove into ceramic art with his own hands. "I was an accidental grad student. I fell in love with ceramics my last year of undergrad and that left me no choice but to continue taking as many ceramic classes as I could."

Patrick eventually made his way to the John Michael Kohler Art Center (JMKAC) where he would find himself on the other side of the classroom as an instructor. The classroom is where he would eventually meet his wife Karen, the botanist and brains behind the Two Fish gardens today. "We were living in parallel universes, both teaching the subjects we love." The classroom is also what led him to Elkhart Lake. "One day I was talking with one of my students, Jess Gunther. She was really involved with the local chamber at the time. I was telling her about my dream for a home gallery and she told me that Elkhart Lake could be a wonderful place to make that happen."
Patrick then counts on his fingers the five requirements he had for his dream setup. "I needed a place where I could live, work, sell my work, and also teach. And my fifth requirement was that the place needed to be easy to find, ideally a place where people were already walking by." As he gives me his list it's clear that the home he found checks every single one of his boxes.
"Things are often right in front of you, but you need to be willing to get specific when creating your dreams." He found his dream property six months after making his list. "In Elkhart Lake, everybody takes care of everybody. I learned that shortly after getting involved here." His story of meeting a friend in the village and then becoming part of the Elkhart Lake family is similar to many others who have made Elkhart Lake their home. If you give your heart to this place you'll often find that one thing can lead to another.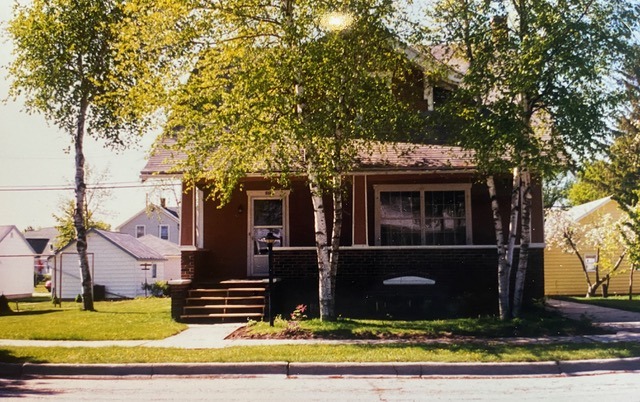 "We call this place the cottage," Patrick points to the porch we're both standing on. The porch is cloaked in greenery and feels like a little jungle. "We love our home and it's easier to visit this space outside our front door than it is to travel up North. This is our little cottage right here," he lets out a laugh. The couple's gallery and "cottage" is their year-round home in the summer tourist town. "We aren't beach people. In the winter we run into the studio."
As many business owners in town experience, Patrick and Karen's life ebb and flow with the seasons. The seasonality can definitely be a challenge, but it can also be seen as an opportunity to learn new skills and catch up on areas of the business that need to be improved. The couple has gone through many evolutions as a business and has been a place that showcases the work of other artists too. Art mediums including clay, glass, jewelry, metals, and paper goods have all been displayed on the shelves.
One of the aspects that stands out at Two Fish is the owners' commitment to fair-trade goods. "As an artist myself, I feel strongly about rewarding the maker," Pat proudly reflects upon his decision to start offering fair-trade products. If you find a treasure at Two Fish, you're extremely likely to not only know the name of the artist, but a story about the process behind the piece's creation.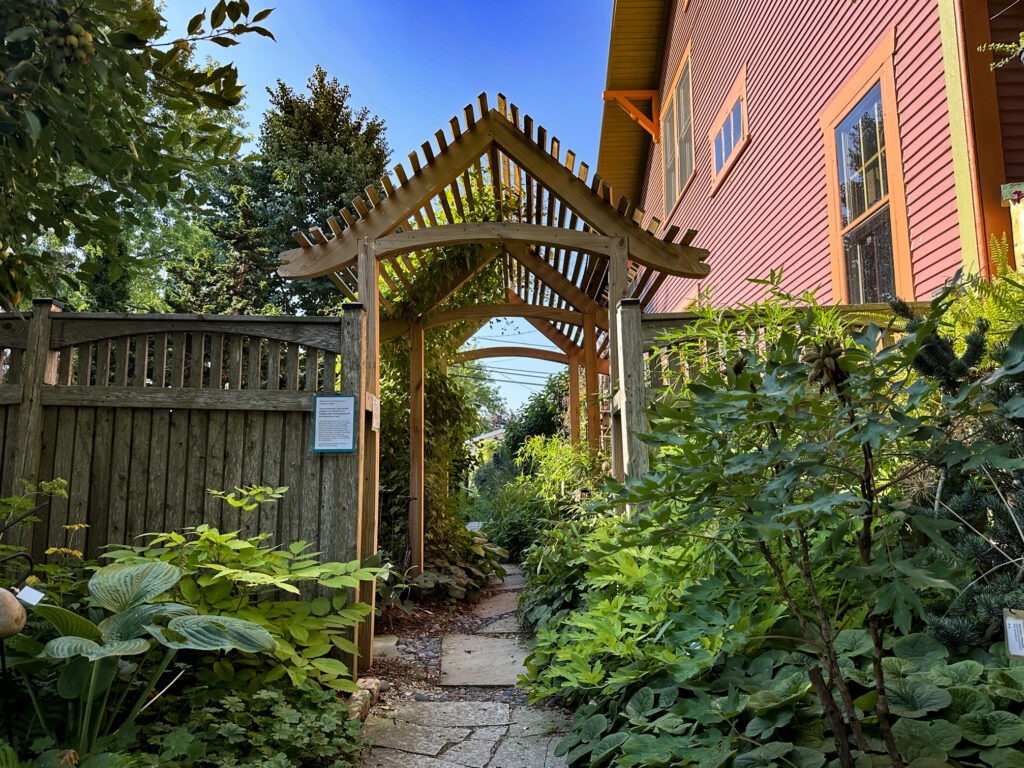 Patrick and Karen have always provided a place where people could find tranquility during heavy times. "I remember after September 11th, people wanted color, they wanted to be surrounded by art. During the recession, it was music to our ears that people wanted to make sure their income was connected to things that had an origin story. During tough times, people can't buy what they once did, so when they do buy something, they want it to bring them some type of connection. Knowing the artist behind a piece can help with that." In most recent history, the pandemic also brought about a time when people came to Two Fish for comfort. "We provided a safe and inspiring place for people during a time of a lot of uncertainty. Turns out, looking at art on some shelves was the most exciting thing happening during their day!"
The story of Two Fish Gallery is one that speaks through the transformation of raw earth through mediums of clay and soil. Education continues to be at the core of how they continually transform personally and professionally. Patrick has been a teacher since his days at the JMKAC and has since established the Two Fish School where he offers his locally beloved ceramic classes that fill up in minutes once he posts them online. "The classroom is always therapy. I find great comfort in it. I can read the energy in the room and help guide my students and I always learn things from them because they try things I've never thought of."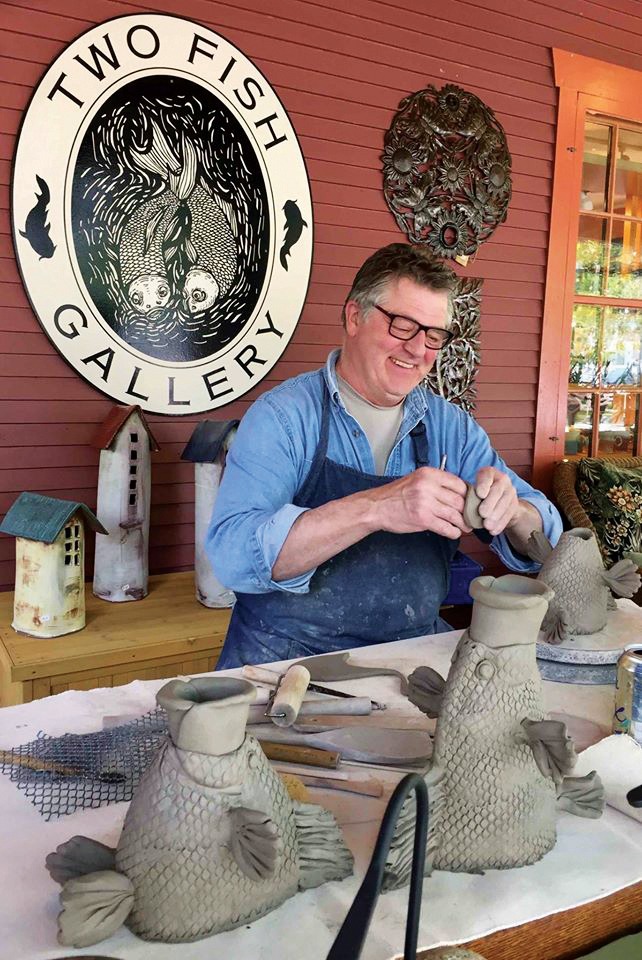 One of Patrick's and Karen's goals for the near future is to be better students themselves. "If you're a teacher, you really like to be a student too." They've figured out a balance of crafting art and teaching which has allowed them to condense their gallery hours as a result. "Locals know us and our schedule well now. And as for visitors, you can't go three blocks without leaving town. If they are interested, they will certainly find us!" The current schedule allows them to take more workshops and continue keeping a schedule of weekly tai chi. "Hopefully it will keep me playing in the mud a little longer," Patrick smiles.
Before I step inside the gallery to browse for a new ceramic butter dish he shares with me where his relationship with clay currently stands. "Clay reminds us we can't force things. The final step, firing, is the one you have the least control over. You have to embrace what works and let go of what doesn't. I'm more enamored with clay now than I ever have been."
In a world that demands everything must move quickly, this village and the people who contribute to its vibrancy give a different message – good things take time, and if you take the time to have an open mind and give yourself to a community and your artform, there is a lifetime of beauty to be enamored with. Sometimes all it takes is an opportunity to play in the mud.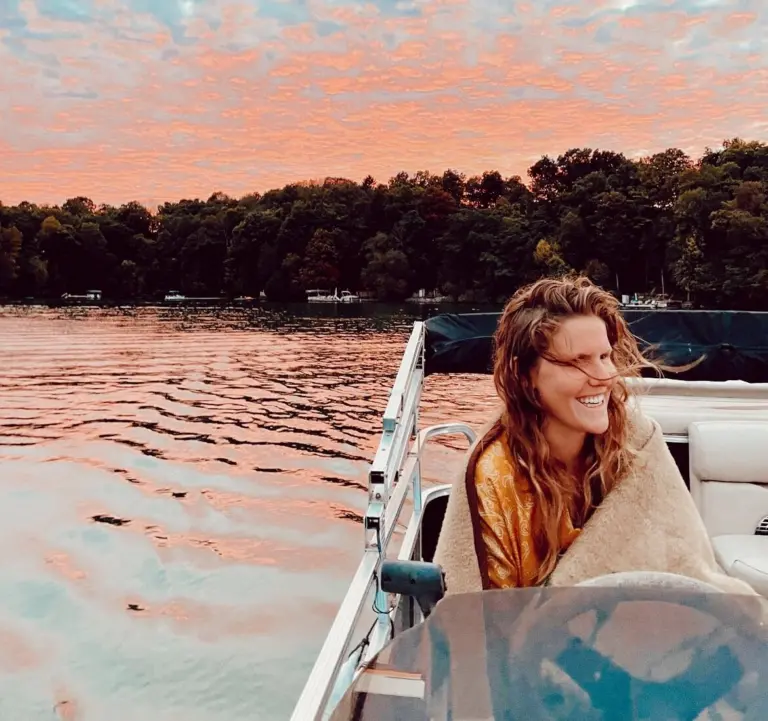 Meet the Author
Kate Vollrath
Kate Vollrath was born and raised in Elkhart Lake. After several years of working and adventuring in Anchorage, Alaska and a year studying in Italy, she has returned to her favorite freshwater shoreline. Wisconsin will always be home. The incredible local culture, extraordinary community, and summer Sundays on the water are what keep her rooted and returning no matter where life takes her.