Welcome to Elkhart Lake, Wisconsin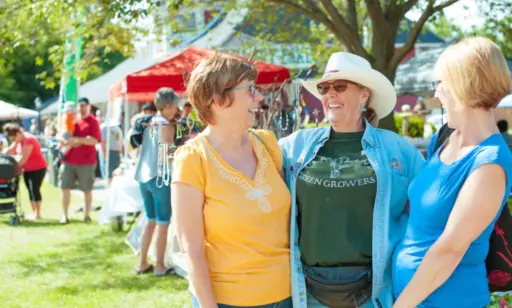 The Community
The Village of Elkhart Lake was incorporated in 1894, where early hard working settlers from Germany came to use the area for its farming potential. Soon after, visitors came by stagecoach, then train and drawn to the lake, the charming resorts around its shores and the abundance of recreation. Though the physical landscape today looks different, the community carries on the friendly, hardworking spirit that first built the Village of Elkhart Lake. The welcoming nature and good-hearted vibe will make you feel right at home. Remember, why be a Tourist, when you can be a Resorter.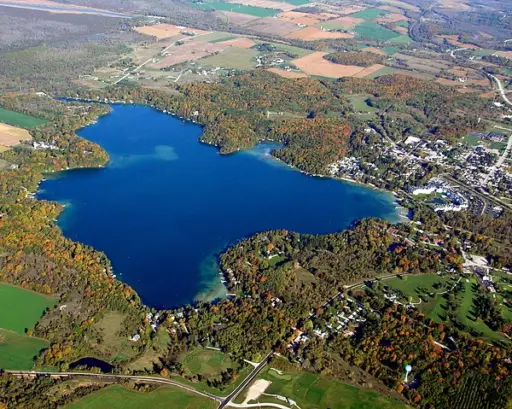 The Lake
The Potawatomi Indians first called Elkhart Lake "Me-shay-way-o-deh-ni-bis" (or Great Heart Lake) after its shape resembling an elk's heart. Scooped out by the ancient glaciers, the lake is wrapped by the lush woods of Wisconsin's beautiful Kettle Moraine at 292-acres and 120 feet deep. The spring-fed lake statistically measures just a bit more than a mile across a just over four miles around. As the 4th deepest lake in the Wisconsin, its natural springs and sandy bottom provide the most magical blue color on sunny Elkhart Lake summer days.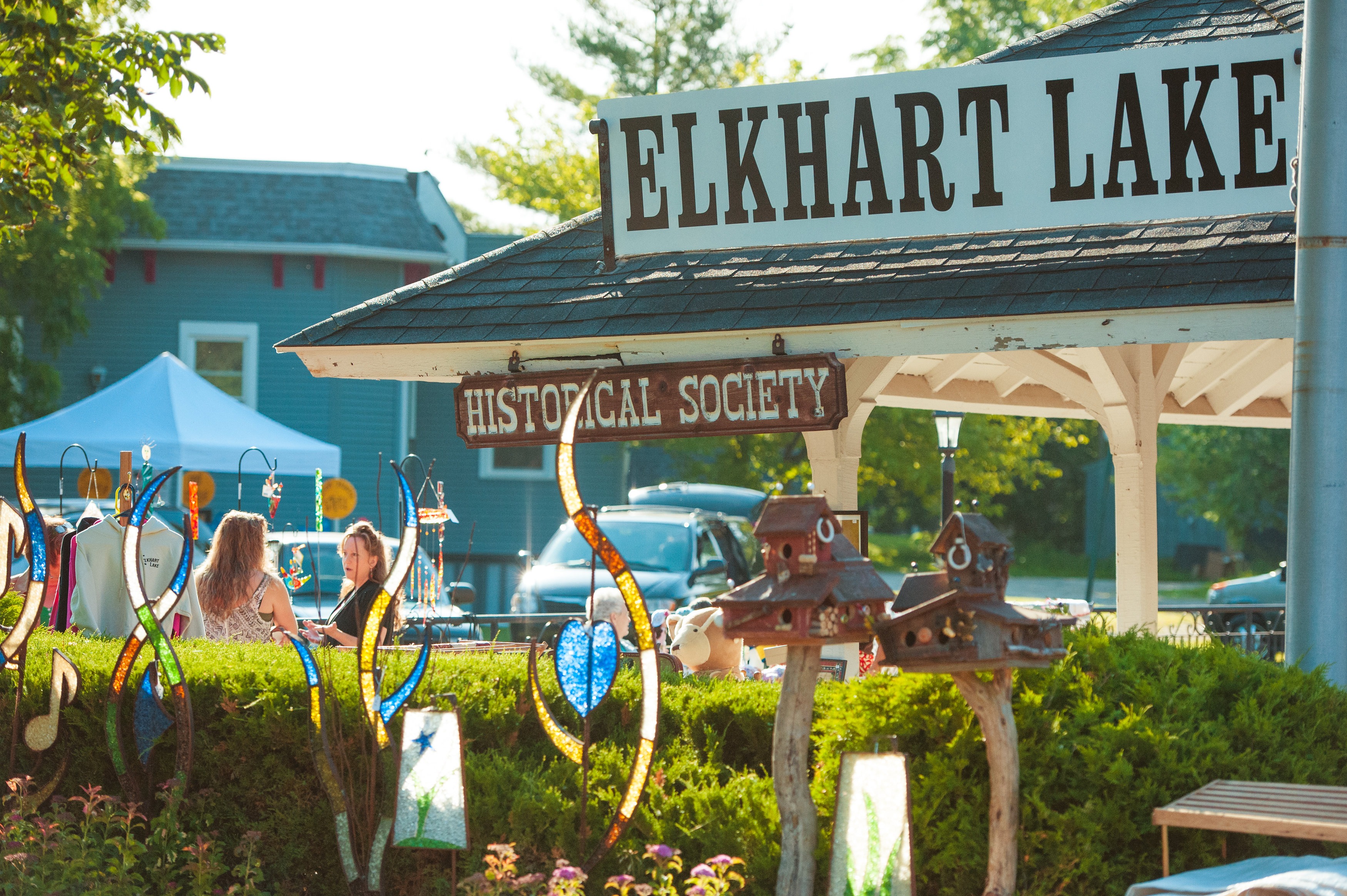 You Have Questions.
We Have Answers.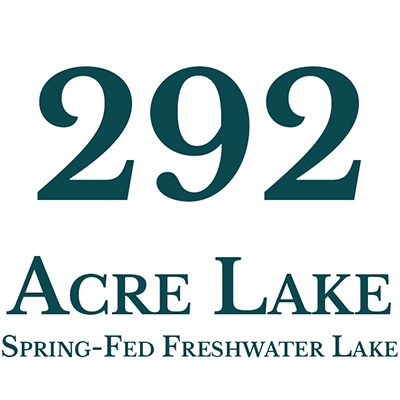 Q. What is Elkhart Lake?

A. Elkhart Lake is a lakeside resort village in northeast Wisconsin home to three distinctive resorts and multiple vacation rentals.

Q. Where is Elkhart Lake?

A. Elkhart Lake is located in Sheboygan County, just an hour north of Milwaukee and two and a half hours north of Chicago.

Q. How do I get around when I'm there?

A. The Village of Elkhart Lake is actually completely walkable! When you are here you can park your car at your accommodation and leave it until you are ready to depart.

Q. What's the weather like?

A. In Wisconsin, we have four distinct seasons. Summers can average from mid 70°F's to low 80°F's and winters can range from mid to high 20°F's. Make sure to check the forecast before you visit because Wisconsin is known for those unexpected Mother Nature tricks.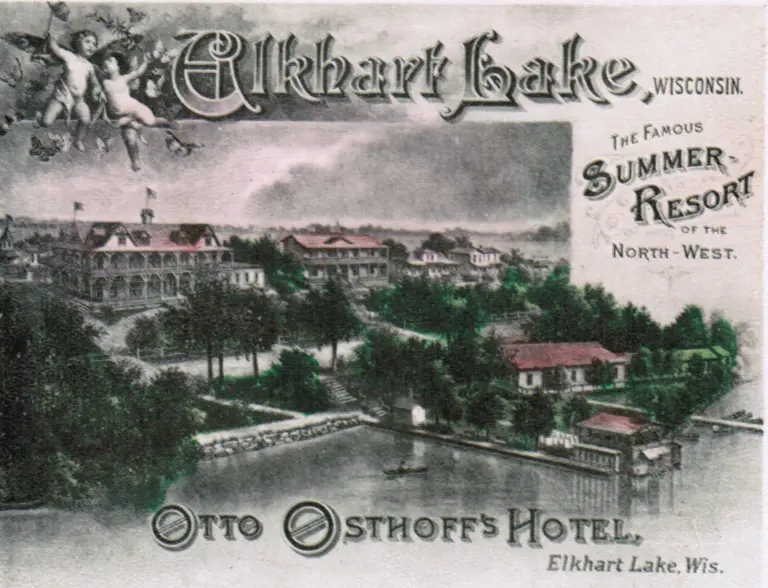 The Osthoff Resort
In 1886, German entrepreneurs Otto and Paulina Osthoff built a large summer resort; Otto Osthoff's Hotel. The hotel could accommodate 120 guests. A pavilion was later added which provided for additional rooms and dining space. In 1940, they opened The Funspot, a beautiful art deco bar and dining spot with the obligatory gambling devices then present in Elkhart Lake. In 1955, Osthoff's was sold to Sulie and Pearl Harand of Chicago. The Harand Camp of the Theater Arts specialized in teaching drama, song interpretation and ballet. Through the years, thousands of children attended the camp, learning how to be at home on and off the stage. Plays were performed at the camp and at the Forrest Tucker Theater at Siebkens. The camp continued operating until July of 1989 when Dairyland Investment Company purchased it to build The Osthoff Resort. The camp was demolished in the spring of 1990. South Lake Street was rerouted to create the beautiful lakefront, beach, pond, gardens and brick-walking path, which are now a part of the resort. The new Osthoff Resort opened in June 1995.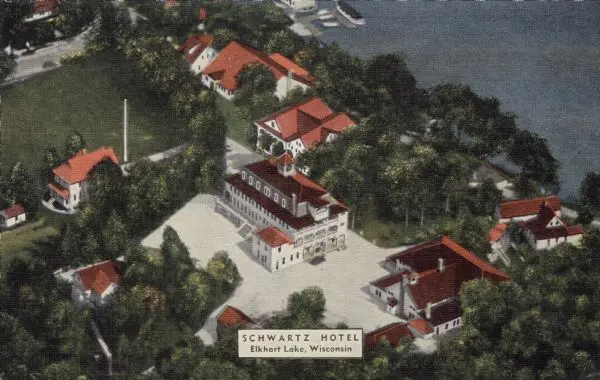 The Shore Club
In 1872, William Schwartz erected a hotel named the Rustic House. In 1876, additions including a dining room, sitting rooms, a parlor and a 100-foot pier. In 1879, brother John took over operations of the resort and promptly renamed it the Lake View House. It was located on the north side of the lake and could accommodate 100 guests. This hotel was destroyed by fire in 1890 and rebuilt in 1891. In 1881-1882, William began constructing a new building on top of the hill. According to the Plymouth Sun, "The building will be eight stories with a piazza on every story. There will be water in every one of the 28 sleeping rooms and it will also include a dining room, parlor and kitchen." In 1890, the building was destroyed by fire but was rebuilt and completed in February of 1891. In 1896, it was renamed The Schwartz Hotel by its new owner Sigmund Bloomfield. In the 1980s, it was known as Barefoot Bay. In May of 1999, resort renovations were completed and it was renamed Victorian Village Resort until 2018. Today, this special resort is known as The Shore Club.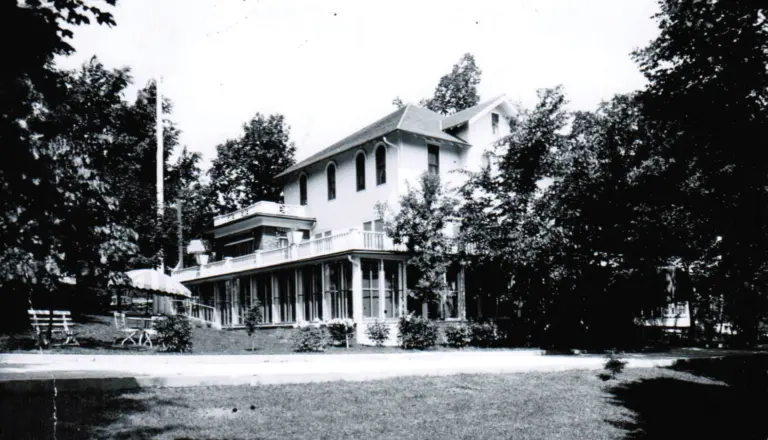 Siebkens Resort
In 1883, William Schwartz built the three-story Belleview House to accommodate 75 guests. This resort included an opera house and a greenhouse that provided greenery for his two resorts. In 1916, Herman Siebken purchased the hotel and renamed it Siebkens Resort. In June of 1918, boasting reservations from NY, IL, and AK, they offered swimming lessons at the Siebkens pier and picture shows in the Elm Park Theater. It also became a tradition that groups of German singers spending the weekends would serenade the guests. Over the years their arrival was eagerly anticipated. The tradition of singing groups would continue for over 70 years. Herman's daughter, Olive (Ollie) returned to the resort to help after Laura (Herman's widow) died in 1941 and in 1946 she became the sole owner. Her love of antiques turned the entire hotel into a large antique store; guests of Siebkens Resort enjoy her fine taste in antique furnishings today. She ran the resort until 1977 when her daughter, Pam and husband Douglas Lueck purchased the resort and continued its German heritage and then passed it onto their daughters, Laurie and Lisa. In recent years, Wendy and her husband purchased the hotel and continue to keep Siebken's traditions alive, while innovatively continuing to keep the property evolving during modern times.