By William Jacob
Wisconsin's Ice Age Trail: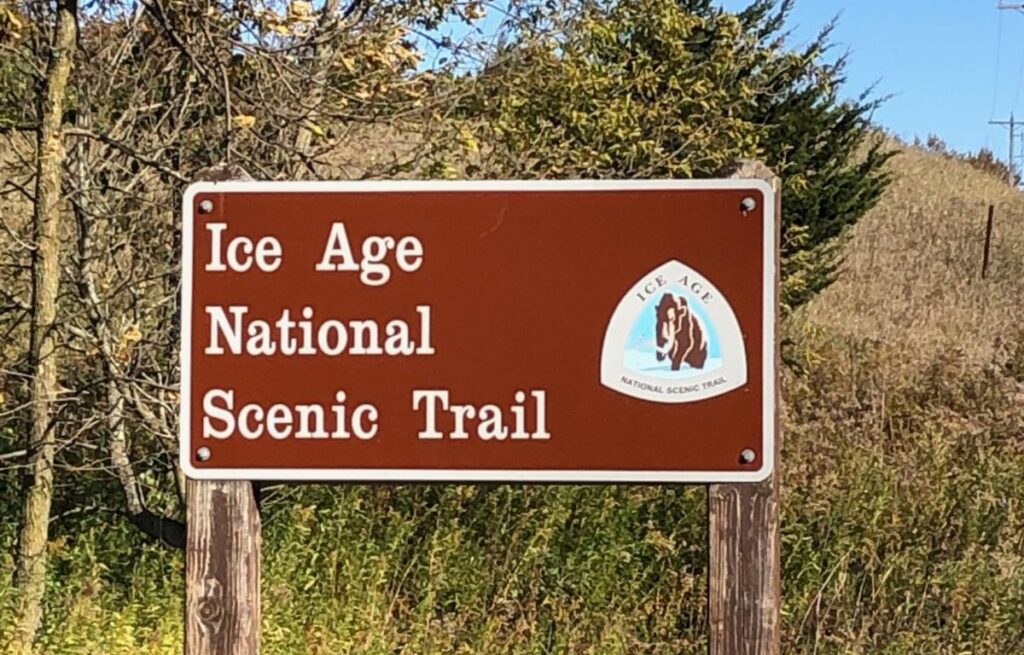 Anyone in the Midwest who likes nature and hiking has probably heard of Wisconsin's Ice Age Trail. It's a 1,000-mile trail that winds through some of the most beautiful, glacially sculped areas of the State. The Village of Elkhart Lake lands right in its path. In fact, the glaciers that created the trail's inspiring kettles (valleys) and kames (hills) also created Elkhart Lake. Over 10,000 years ago, a big ice chunk broke off the edge of the glacier as it pushed through the State and mixed in with the glacial till. When the glacier eventually melted, this ice chunk turned into a 120-foot-deep kettle lake.
The Ice Age Trail is popular for any kind of nature enthusiast. It is rarely crowded, unless you count the springtime phlox, summertime daisies or multi-colored maple, oak and beech leaves that decorate the trail in the Fall. I highly recommend you pay them a visit.
Where to go?
There are nearby sections of the trail for everyone. Important note: Be sure to check websites for parking pass requirements.
Recreation and trail maps are available at the Visitor Center or click here: https://www.iceagetrail.org/hiker-resources/
Another helpful resource is Alltrails.com https://www.alltrails.com/ with hiker reviews, trail descriptions and even more detail. Download the free app to easily identify area hiking trails when you're on the go.
Here are some close, short sections perfect for family hikes or a leisurely afternoon walking the dog: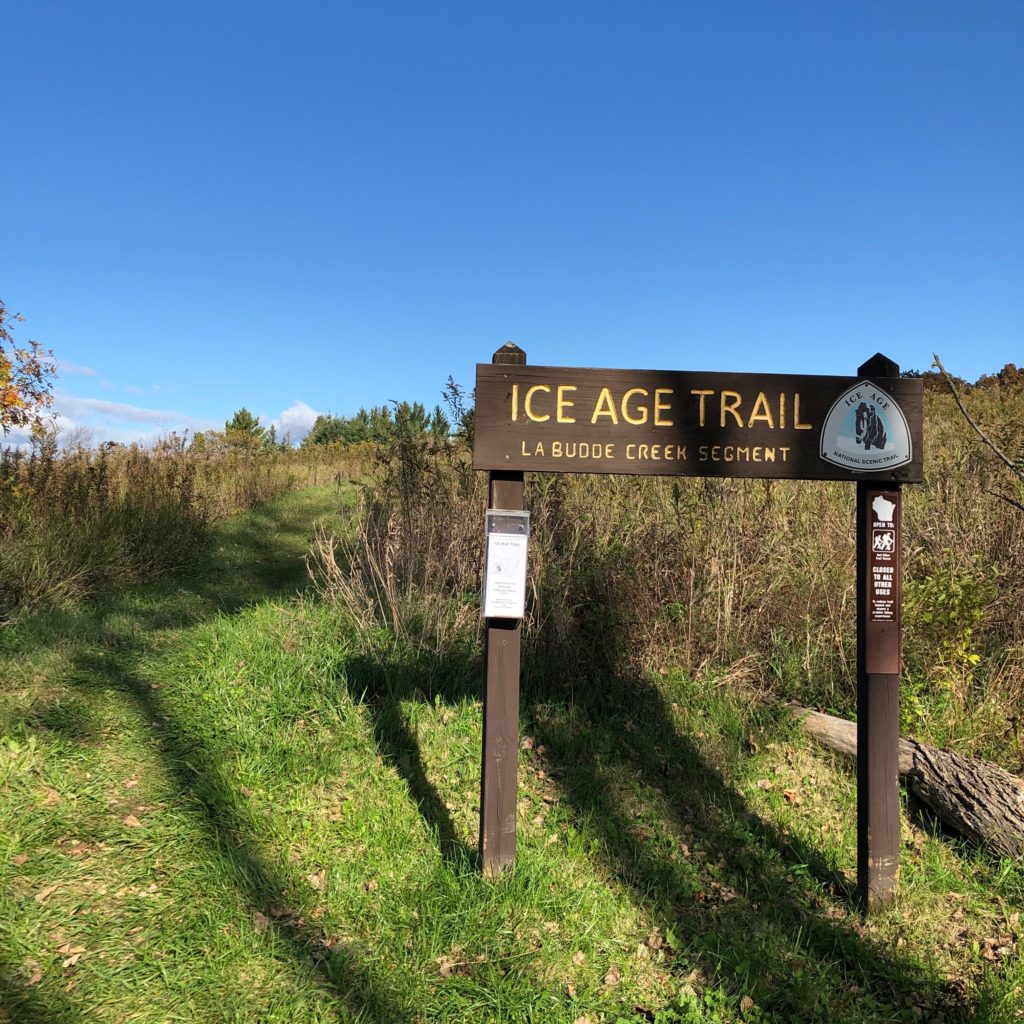 Garton Road to Badger Road
Hwy P (heading West)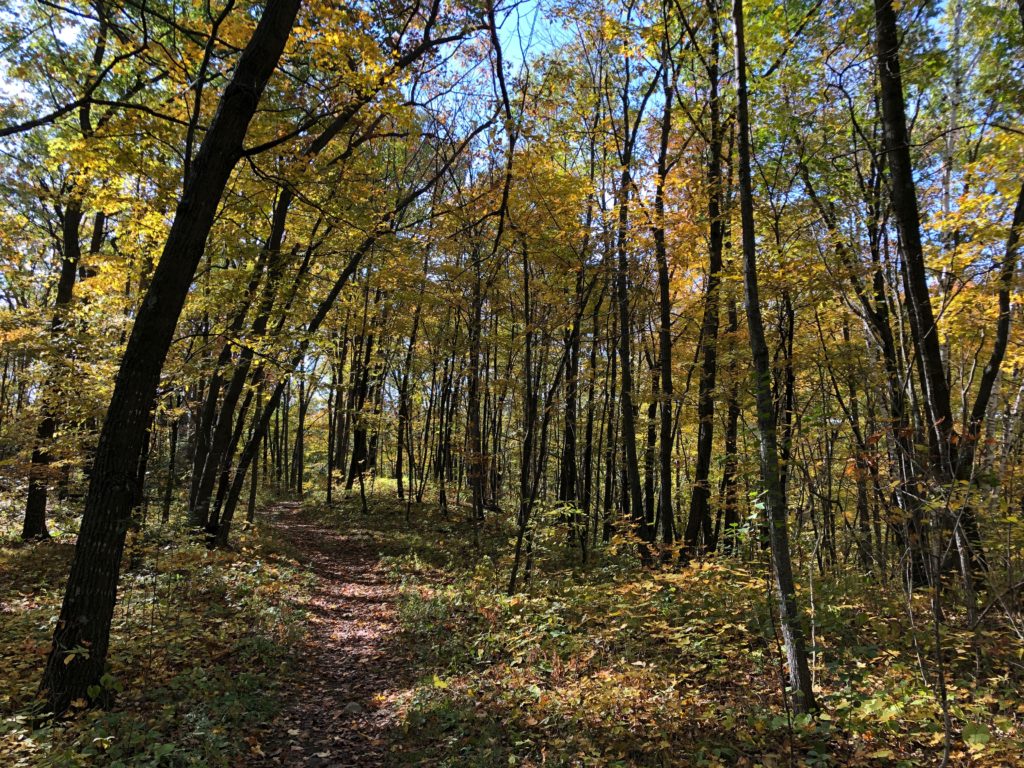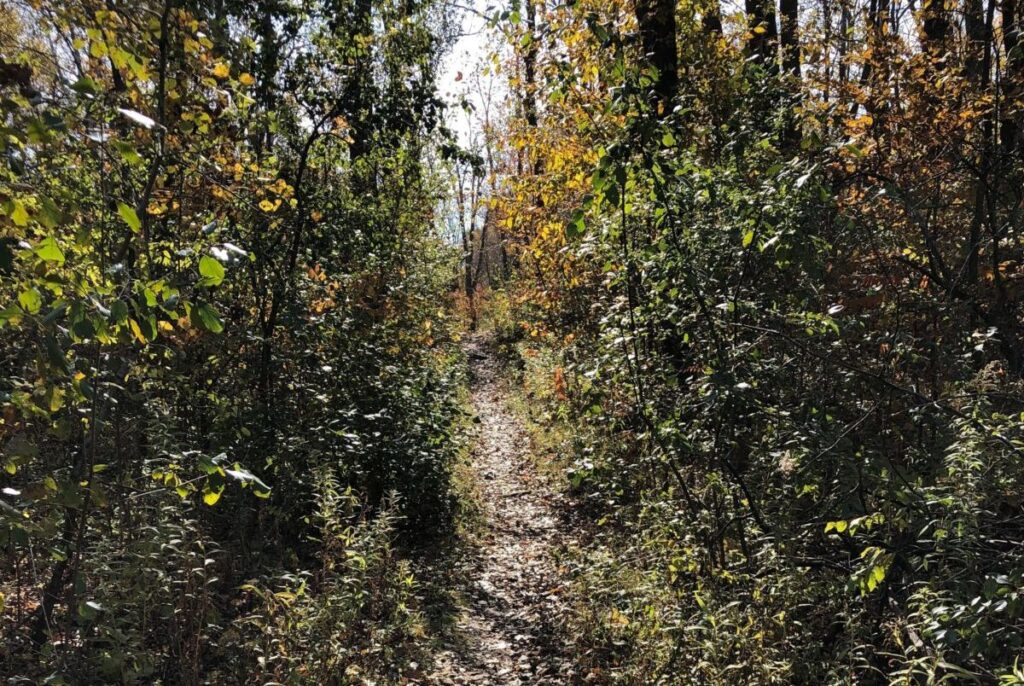 Longer stretches are also available for the serious hiker:
Connect with the Ice Age Trail at Parnell Tower and take it for miles either North or South. Head South for my favorite stretch.
Greenbush Group Campsite parking lot is also a great point to access longer stretches of the trail either North or South.
When to go?
Every season offers a unique opportunity on or near the Ice Age Trail. In my opinion, Spring and Fall are the best times to hike the trail. Mosquitoes can be a little overwhelming in the Summer – but it's still worth a visit if you are prepared. There can still be some ice on the trail in early Spring, so I recommend micro-spikes for better traction.
Winter is great for snowshoeing and cross-country skiing on trails adjacent to the Ice Age Trail. The best ones are located just south of Greenbush (a few minutes from Elkhart Lake) and even have a small log cabin for warming up. In fact, people drive long distances to ski these groomed trails as they prepare for well-known races like the Birkie. https://www.birkie.com/ The groomed trail system even has lights for nighttime skiing when you just can't get enough. More details here https://greenbushusa.com/
After a satisfying day of snowshoeing or skiing, warm up with a hot chocolate at Lake Street Café or a whiskey at The Brown Baer.
William Jacob
William Jacob is from Sheboygan, WI. He grew up spending summers at Elkhart Lake and has a strong family connection to the area. He enjoys kayaking, hiking and camping and his outdoor adventures have taken him to all seven continents. William is a big advocate for the natural beauty of Elkhart Lake and the surrounding area.