By Kate Vollrath
August is the grand finale, the sweet, yet somber ending chapter of summer. After June and July wash over us, August greets us with the reminder to let summer burn slowly and savor every drop until the very end. If late summer brings you to Elkhart Lake, it is guaranteed to be the perfect place to celebrate summer's last hurrah. This place may be small, but the opportunities to taste local cuisine, take an outdoor adventure, or simply take it easy are countless.
While my first recommendation would be to leave your phone behind as much as possible while you're here, this is a place for making memories after all, and it begs to be captured in your camera roll. Once the leaves turn, our summer photos remind us of the warmth and magic that this season brought us. Below are a few recommendations for small moments that are ideal for making summer count and are worth capturing with your camera. If posting is your thing, be sure to tag @elkhartlake along the way and continue following the village's social media after your stay for an inside look at the beauty that unfolds here during each season.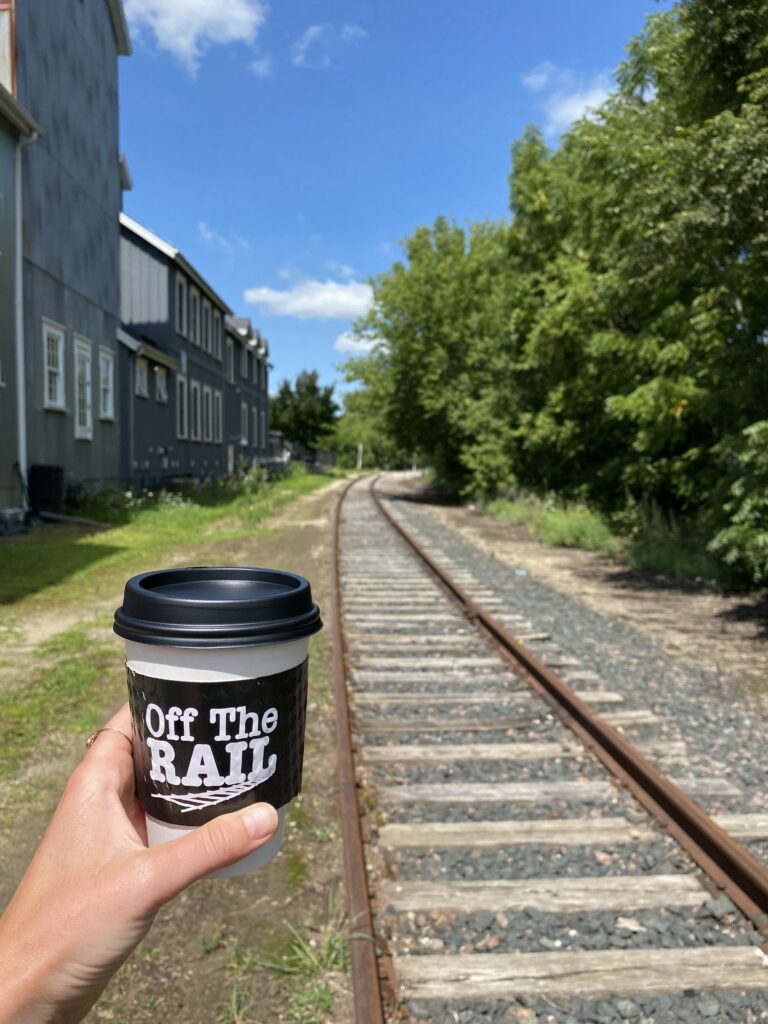 Nestled beside the train tracks, Off the Rail is the spot in town for early day sustenance and a photo op. Coffee, pastries, sandwiches, and some of the best soup recipes in town can all be feasted upon. Chances are you'll be greeted by Kelley, Daniel, or one of their children, or another employee that most likely attends or attended the local high school. Off the Rail feels like family and the prime corner location makes it feel extra welcoming no matter what time of year.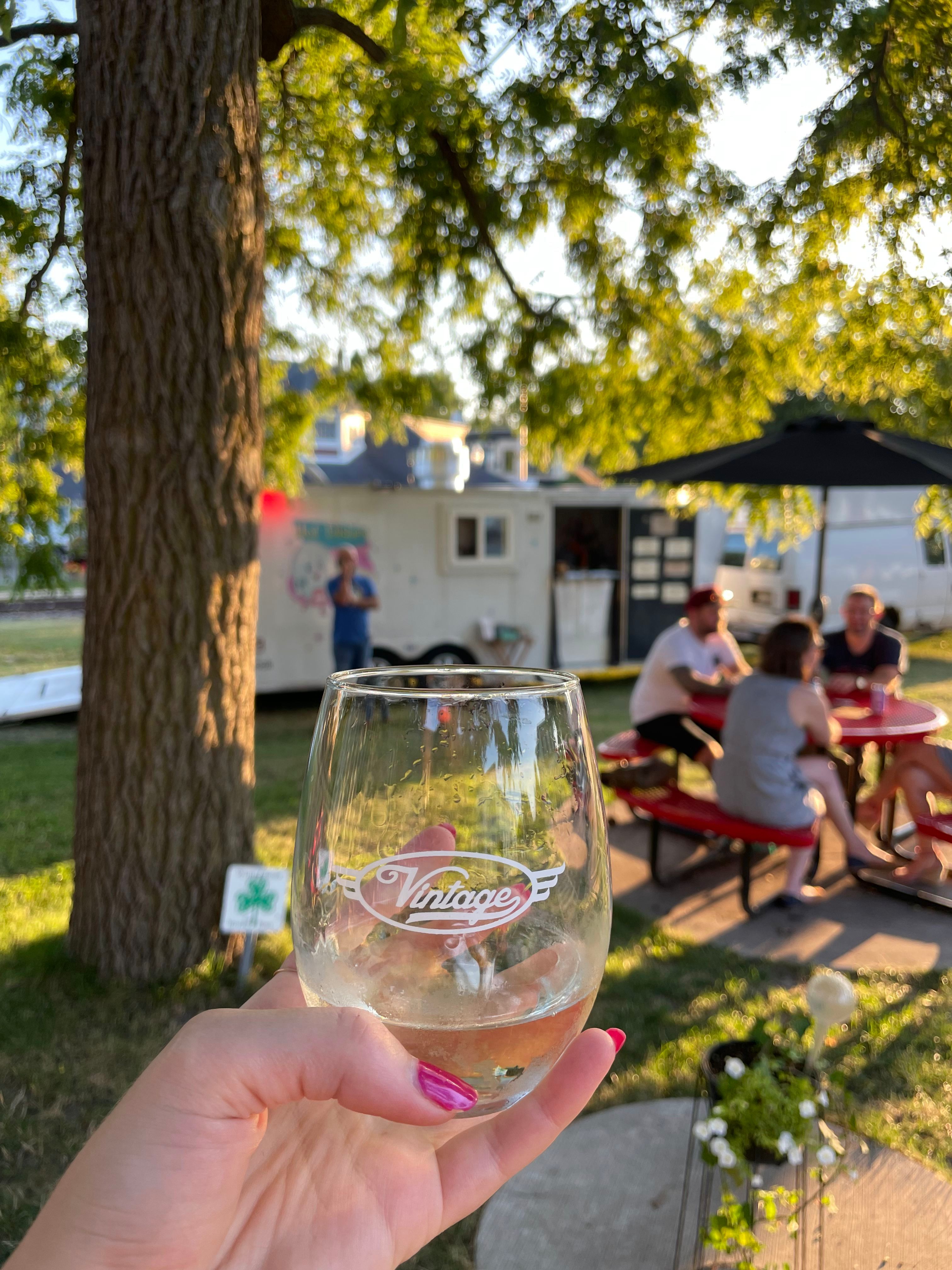 Locals love a laid-back dinner, and sometimes the greatest comfort comes from the meal you've been craving all week. Elkhart Lake has been nourished by Emily's dishes for years and now that she has her very own Hot Dishes food truck in the village, dinner excitement is at an all-time high. This summer, her eggplant parmesan has been a hit and pairs exceptionally well with a pour from Vintage Elkhart Lake. The best way to stay up to date on when and where you can try this local comfort food is to follow along on Instagram or Facebook. You can catch Hot Dishes at the prime Vintage location again on August 26th.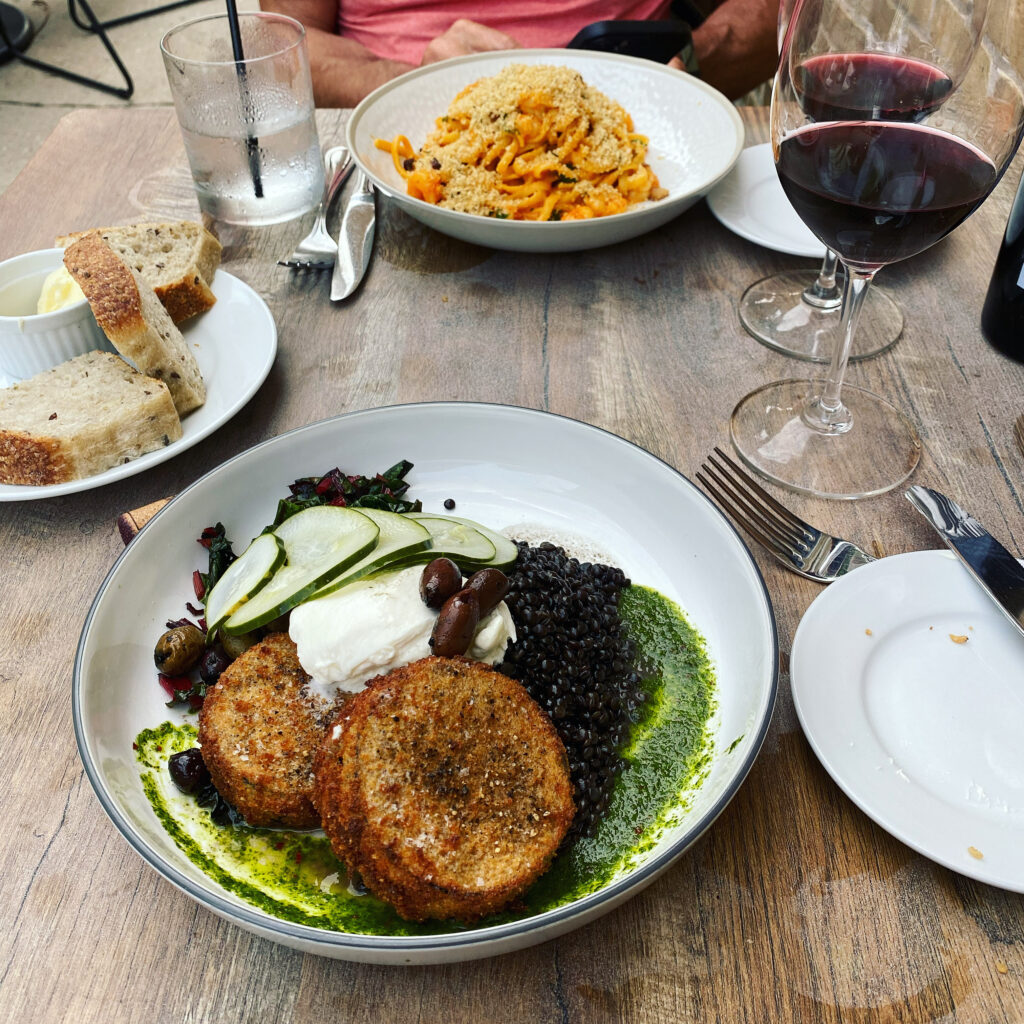 The Paddock Club creates exceptionally photogenic plates. Their Small Plates menu offers something new every Tuesday, boasting locally sourced ingredients. You can always count on the pasta dishes to be a crowd pleaser (both in flavor and in photographs) and the preparation of produce from Park Ridge Organics makes vegetables the star rather than just side dishes. The top tier cocktail and wine list and outdoor dining space beneath twinkling string lights create a perfect late summer evening.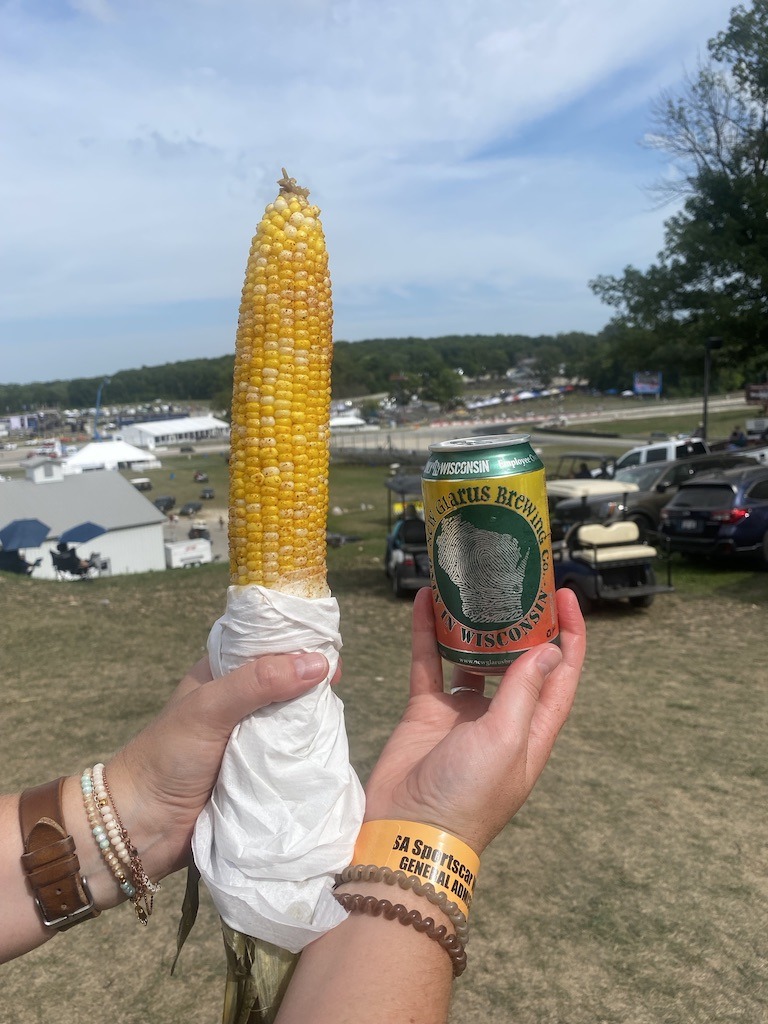 If you came to Elkhart Lake for Road America, chances are the cars will be taking most of your attention. However, if you are like me, and have minimal knowledge about cars, it is still a wonderful place to spend a portion of the day taking in the scene and an afternoon snack at the historic circuit set within a picturesque Wisconsin landscape. Just above turn five on the big hill, the Lion's Club stand will get you set up with the sweetest cob of corn you've ever had in your life plus a generous helping of butter and any seasoning you could imagine. Go for the cars, stay for the corn.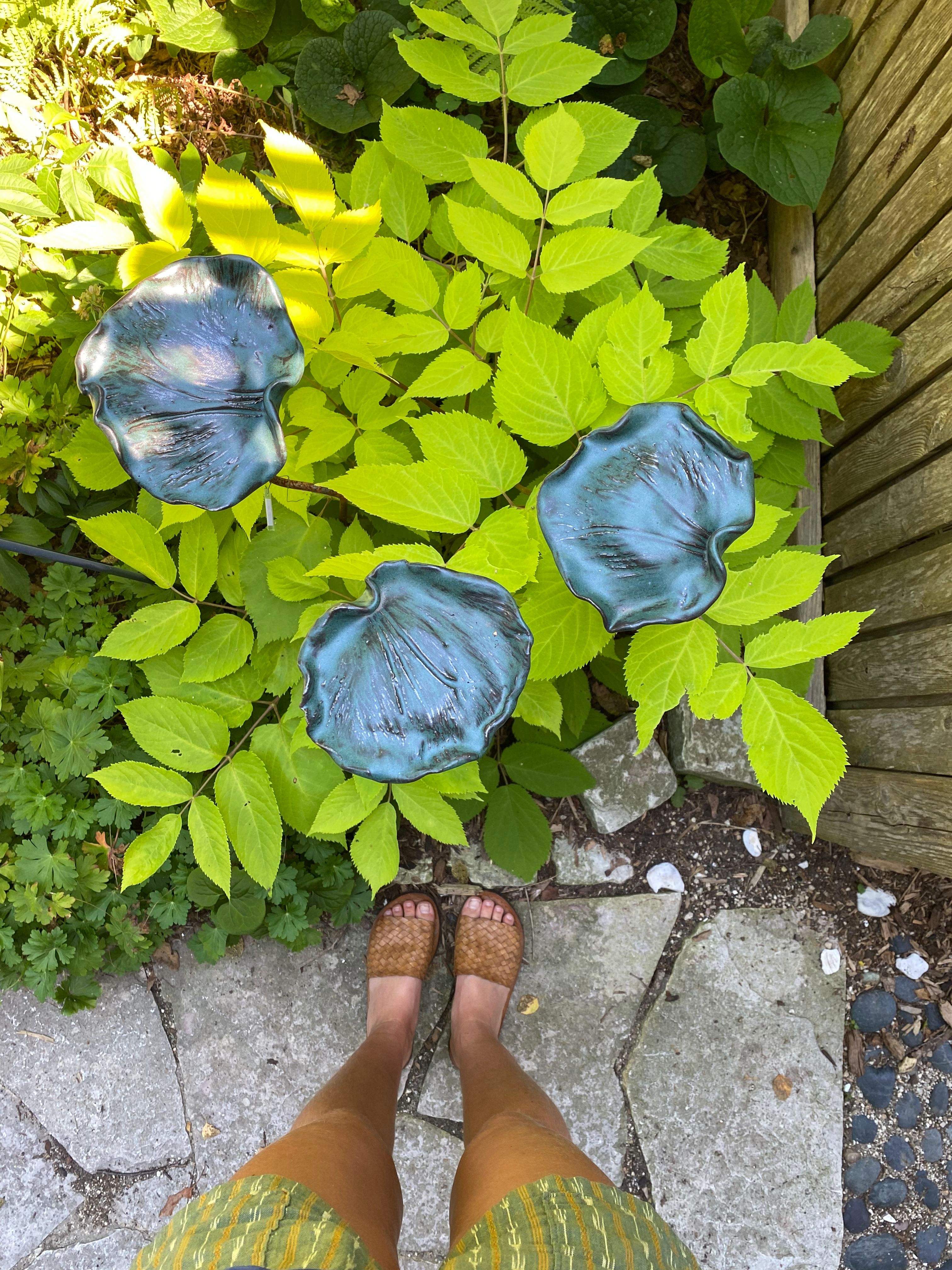 A stroll through the Two Fish Gallery studio is impressive, but what sets it apart from other ceramic shops is the outdoor sculpture garden. If the owner, Patrick, is outside when you arrive, he will welcome you to his enchanted jungle where his pottery and plants live side by side. Sculpted fish, fairy houses, and lily pads eventually lead you to a real life lily pad pond. Head to East Rhine Street to take in this exquisitely peaceful part of the village. Don't forget to check out the deer at the front door of the studio. It takes on a new look every season, and the summer getup is exceptionally vibrant this year.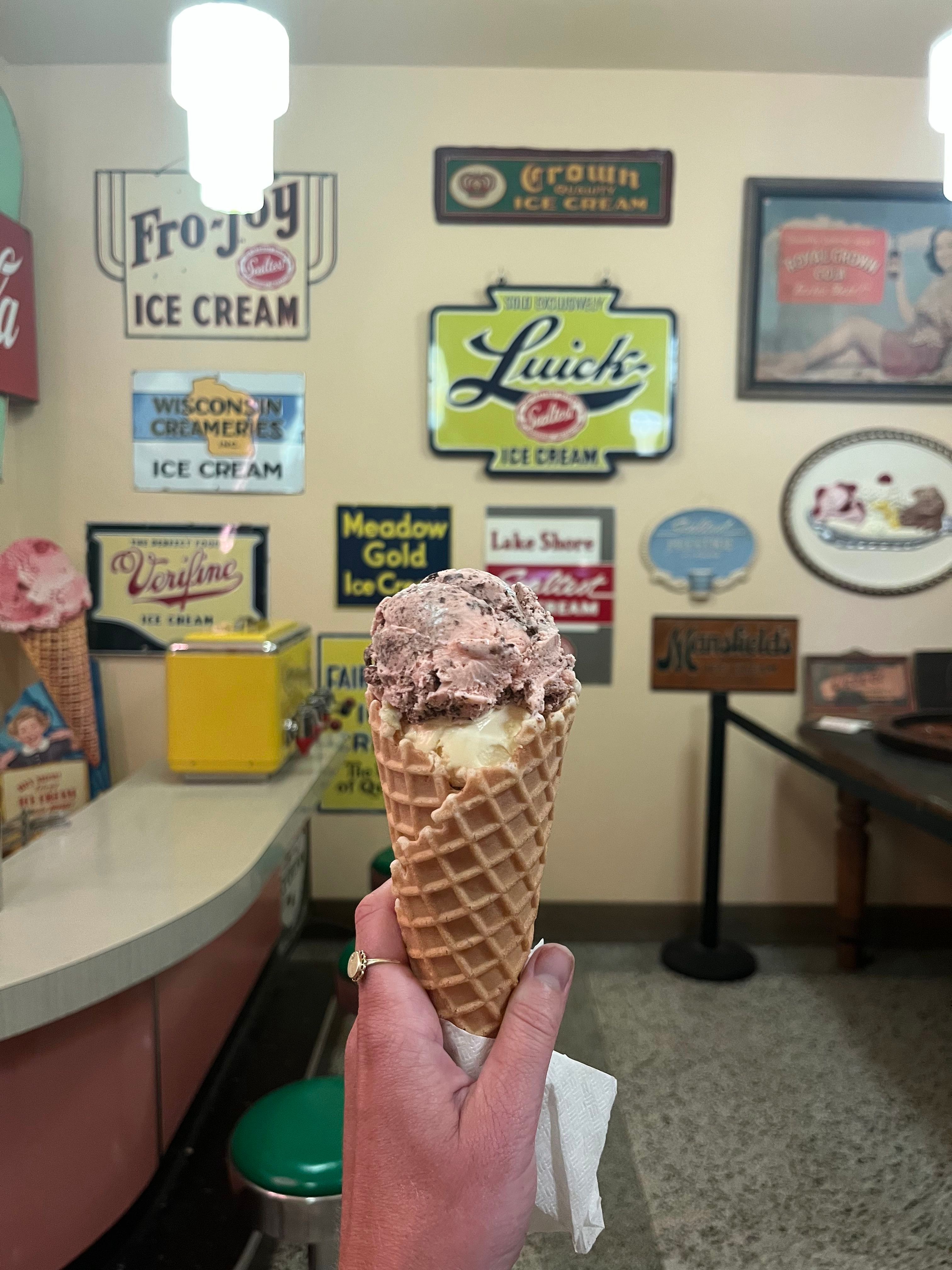 For some, the only way to satisfy a sweet tooth is with Wisconsin ice cream. Gessert's is a legendary establishment with its many black and white photographs and decor that document the 100-year history of the business. Walking through the doors you will immediately inhale the aroma of the waffle cones and feel a sense of traveling back in time. It's been a special spot for all ages long before Instagram even existed and continues to be the place for families to gather and snap a group photo on the sidewalk.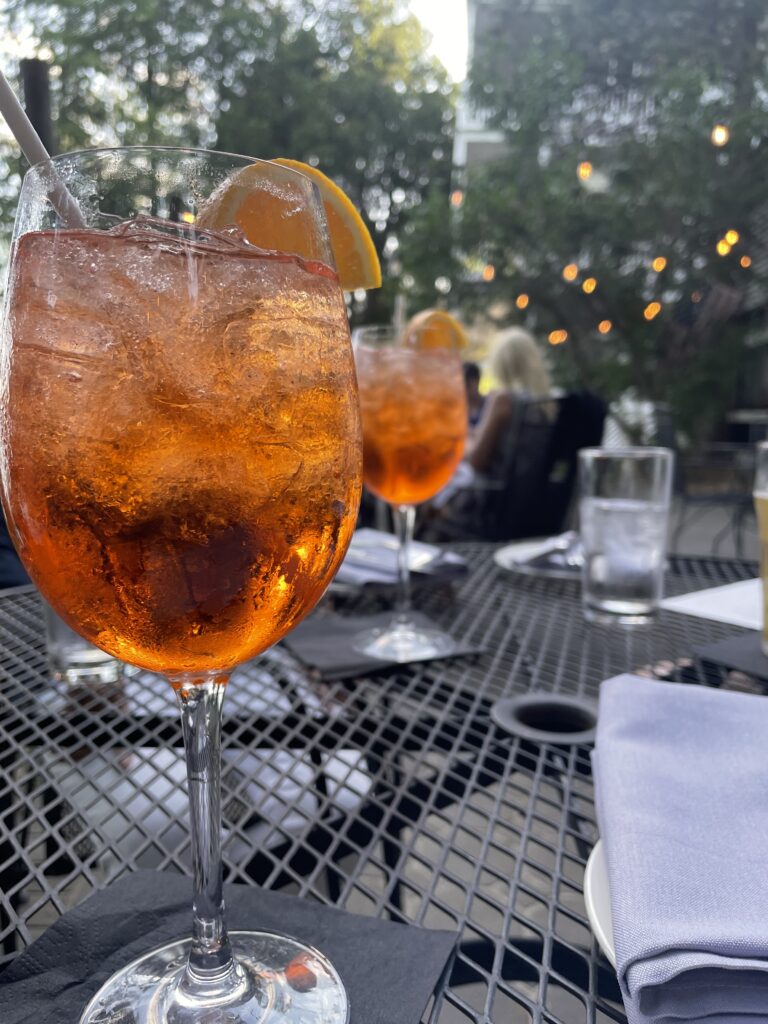 Have an Aperol spritz during your stay. It's bubbly, light and the color of a sunset, meaning it is the cocktail to make you feel like you're in full summer vacation mode instantly. Enjoying one outdoors at the Cottonwood Social, Lake Street Cafe, or Paddock Club makes it taste even more fresh and enhances the mood for a photo opportunity.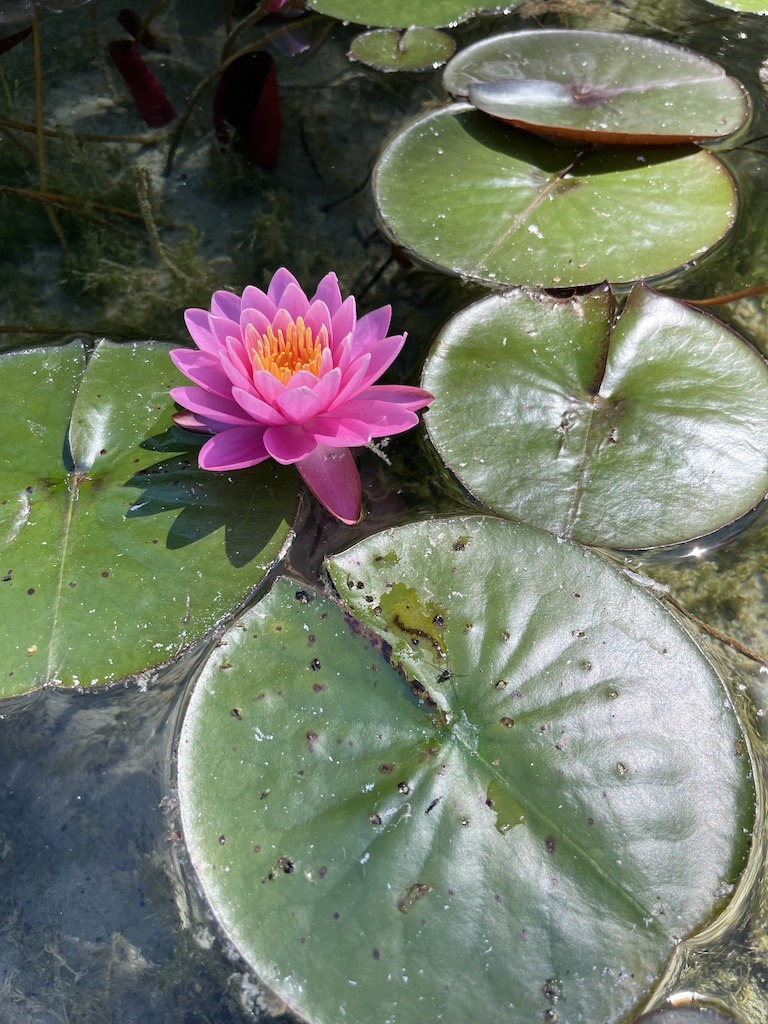 The lake itself is photo worthy with its brilliant blue-green color changing depending on the time of day, the weather, and the season. Something that makes it even more special is the fact that it's a habitat for many important wetland flora and fauna. If you get the chance to paddle across the lake, don't miss the lily pads that live in Turtle Bay. They are not only beautiful to see and photograph, but a protected species in Wisconsin. Be sure to approach the lilies with caution so they aren't uprooted by your paddle.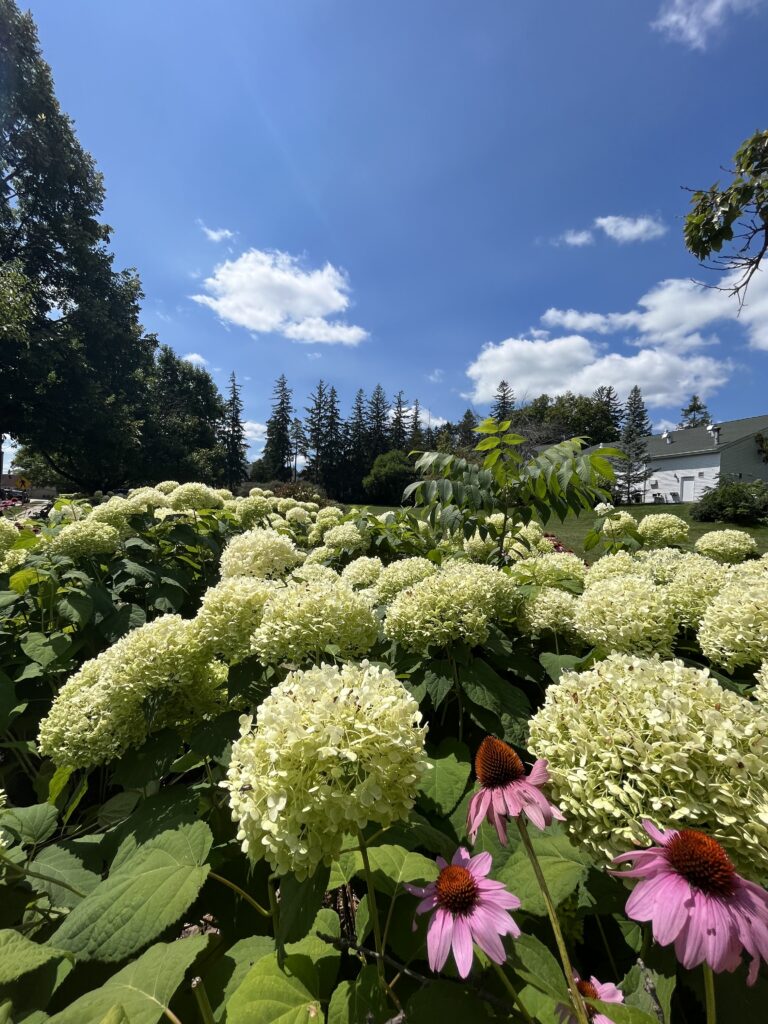 Lining the west side of South Lake Street is a row of foliage that feels like a fairytale all summer long. The edge of the Shore Club lawn bursts into bloom every year with an impressive span of hydrangeas and echinacea sprinkled in. My friends and I stop to take photos nearly every time we pass them and never tire of this touch of natural beauty right in the heart of town.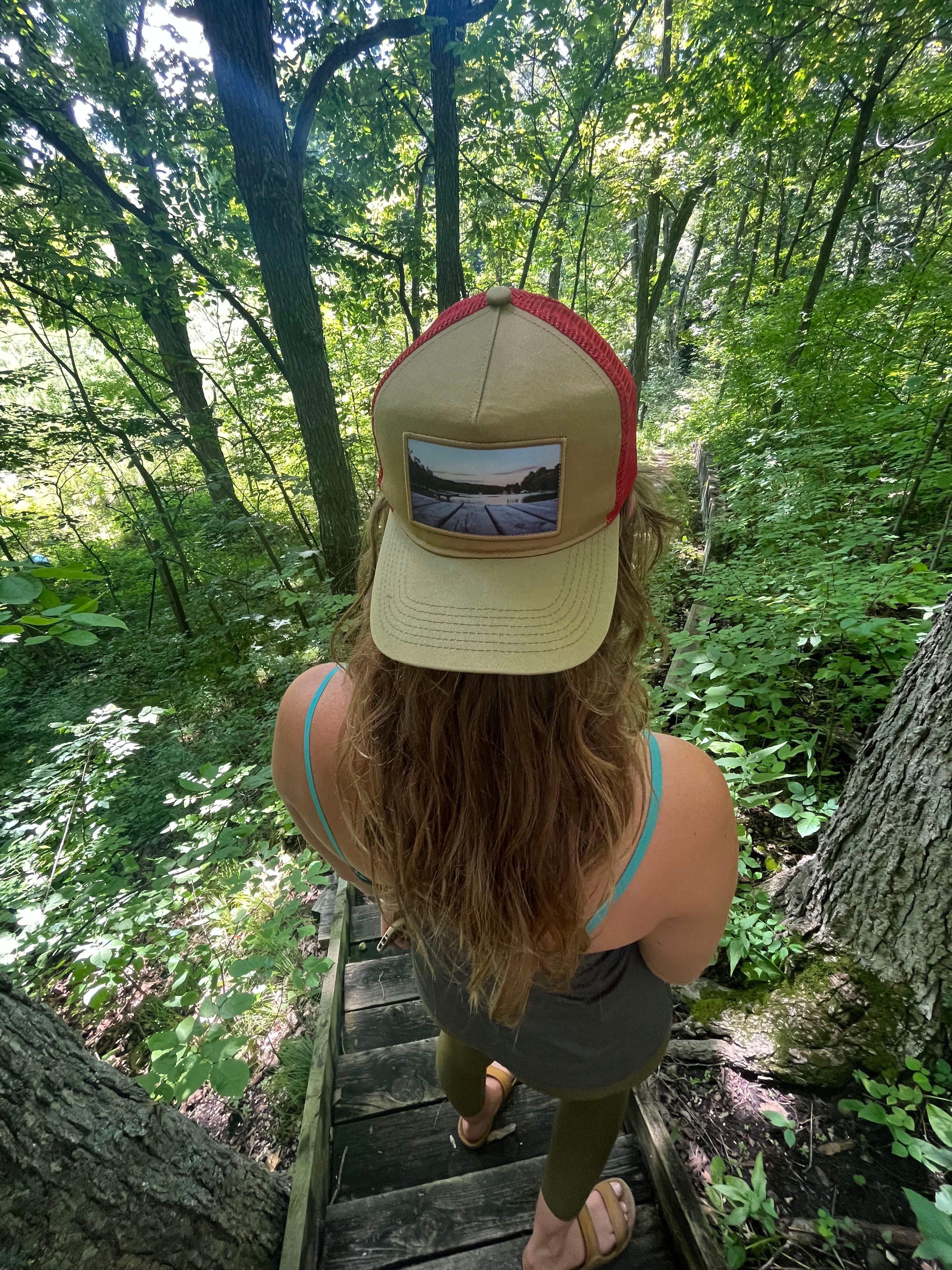 Stunning during every season, but particularly lush this time of year, the trails at June Vollrath Park just on the edge of the village are an excellent spot to take in the tree canopies and the mossy forest floor of the glacial terrain that this area is renowned for. The trails can be accessed by the paved path attached to the parking lot on the north end of the park. If you want to feel like a local while on the trail, grab a hat from the Small Town Big Family shop before setting out on your walk through the woods.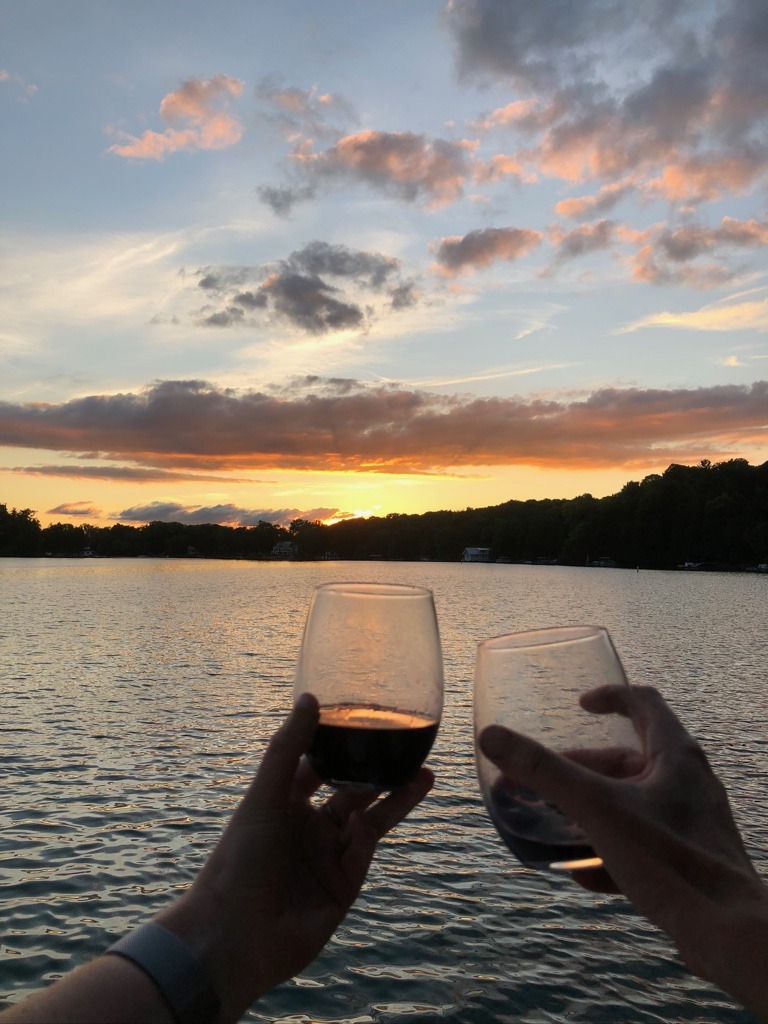 Stop into Vintage for a bottle of wine or some craft Wisconsin beer and cheese, and then catch the sunset over the water from a resort beach, or better yet a boat. It is hands down one of the simplest, yet richest ways you can experience the lake during your time here. It's especially lovely when there are a few clouds hanging out in the sky so you can watch everything turn pink.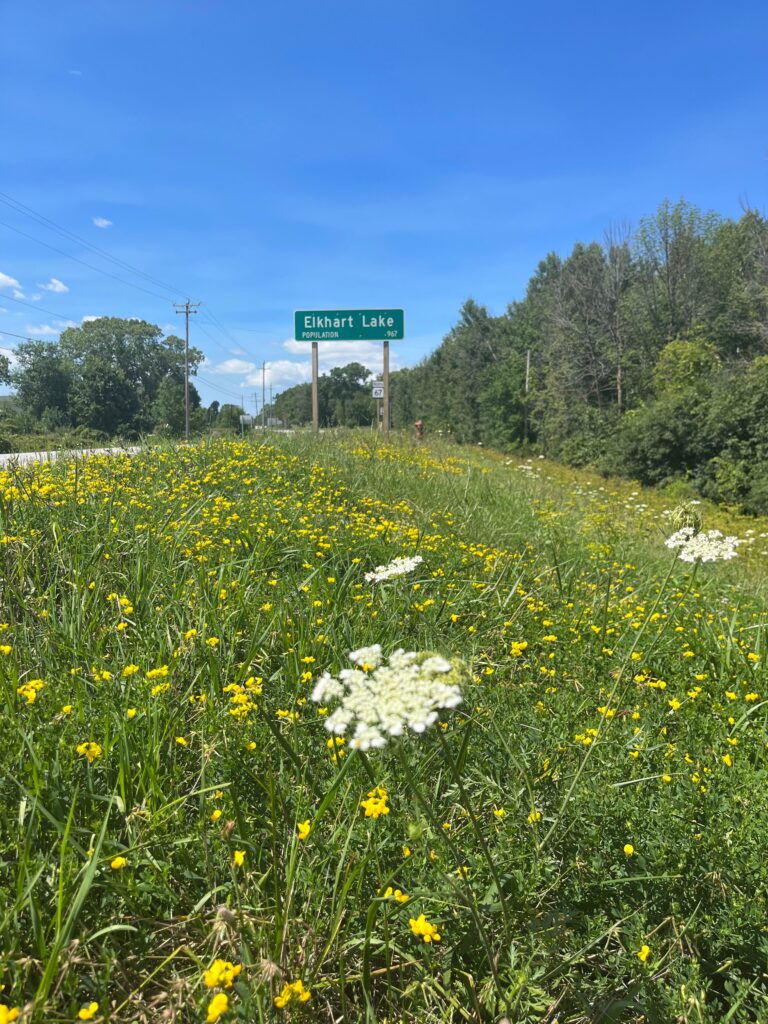 If you missed the population sign on your way into the village, be sure to wave goodbye to one on your way out of town. Personally, the one located on Highway 67 brings a huge smile to my face every time it comes into view from the road, especially after being away for a long time and missing the people and the pace of life that the sign represents. It looks particularly welcoming when the roadside wildflowers shoot out of the grass.
Kate Vollrath
Kate Vollrath was born and raised in Elkhart Lake. After several years of working and adventuring in Anchorage, Alaska and a year studying in Italy, she has returned to her favorite freshwater shoreline. Wisconsin will always be home. The incredible local culture, extraordinary community, and summer Sundays on the water are what keep her rooted and returning no matter where life takes her.