Famous for its freshwater shoreline, exceptional dining options, live music with lake views, and road racing circuit, Elkhart Lake, Wisconsin is known for its buzzing summertime energy. Come winter, the village of approximately 1,000 inhabitants takes on a different tune.
At first glance visitors will assume the place has drifted off into a deep hibernation dream state. Embracing life beside the lake when the lake is frozen requires a little more knowledge of the place. Nestled within rolling kettles and evergreen trees, Elkhart Lake is stunning and provides serenity year round. And the best part – everything you need can be accessed within a couple mile radius.
Grab a coffee in town at Off the Rail café, and then venture into the Kettle Moraine Ice Age Trail System to take in the landscape that defines this corner of Wisconsin. If there's frozen precipitation, snowshoeing and nordic skiing are definite itinerary possibilities. After exploring the trail, thaw your bones with a massage and sauna or hot tub session at the Aspira Spa.
Once you've stretched and soothed your legs, fuel up with a hearty lunch at Lake Street Café. The window tables are great for looking out on the center of the village. After lunch, wander to find treasures in the local shops. Two Fish Gallery is a must-see shop with locally-made ceramics and a wide selection of stunning functional art.
For Elkhart Lake clothing and other gifts, Small Town Big Family and Elkhart Lake Outfitters are the best bets. Another delightful shop in wintertime is Nordic Accents.
Once afternoon hits, head over to the wine shop, Vintage Elkhart Lake where the owner is a certified sommelier from California wine country and has been pouring tastes from all over the world for a decade. Beer lovers should head to the cozy bar at SwitchGear Brewing Company on the edge of town.
Evenings in Elkhart Lake offer a vibrant range of dining options. Quit Qui Oc's perch dinner ranks high on locals' list and is the best way to take in the Friday Night Fish Fry culture. Another laid-back dining option is the Brown Baer, serving elevated bar food at their cozy corner location. You can't beat the Paddock Club if you're looking for fine fare featuring Wisconsin ingredients. The menu changes often but there is always handmade pasta and classy cocktails.
After dinner, be sure to check the village website for live music. The community loves a live band and dance floor. The Elk Room at the Osthoff often has live shows on weekends and a bar that pours sophisticated drinks on the rocks.
If you are thinking about venturing to Elkhart Lake this winter you'll find many opportunities to bundle up and join Wisconsin winter head on.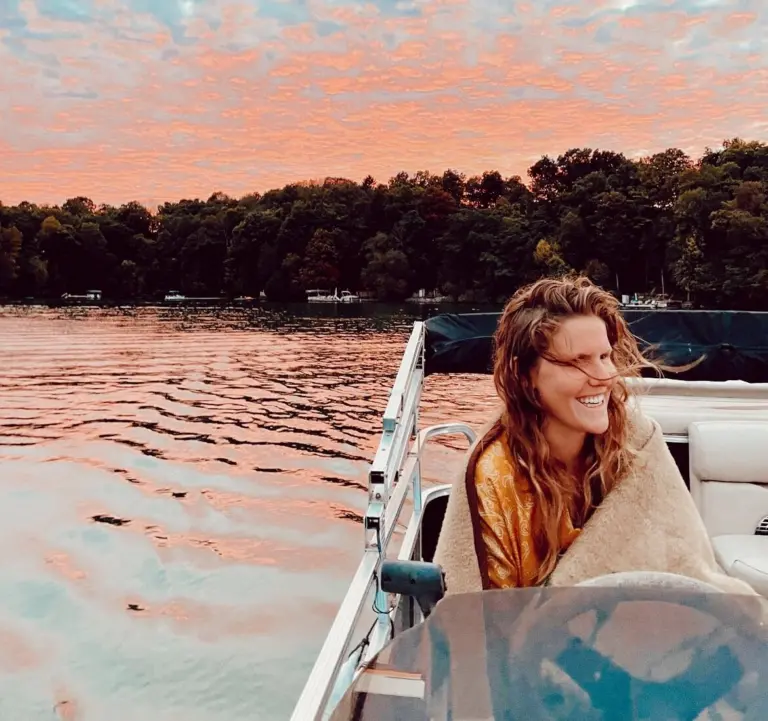 Meet the Author
Kate Vollrath
Kate Vollrath was born and raised in Elkhart Lake. After several years of working and adventuring in Anchorage, Alaska and a year studying in Italy, she has returned to her favorite freshwater shoreline. Wisconsin will always be home. The incredible local culture, extraordinary community, and summer Sundays on the water are what keep her rooted and returning no matter where life takes her.