"When I was your age, the snow would have been up to the roof by now. We never had to worry about the ice being thick enough on the lake in January." My dad never fails to remind me of what real Wisconsin winters were like when he was a kid. I remind him that although he's older and therefore wiser, I too remember the magic of a Sheboygan County snow day like it was yesterday.
My sister and I would wear our pajamas inside out and instruct our friends in the village (we lived in the country) to do the same in hopes of striking it lucky with the snow gods. We needed everyone on board with this plan to ensure we'd see real life magic the next morning. There was nothing quite like watching the local news and seeing "Elkhart Lake-Glenbeulah School District' on the school cancellation list. Snow Day!
Despite the fact that the roads were deemed too dangerous for us to get to school, we were always successful at convincing one of our parents to brave the roads so we could toboggan down the largest hill in town, which happened to be at the very place shut down that day – the school. I like to think that our district superintendent knew those days spent playing in the snow were as important for our development as sitting at our desks all day. I thank snow days in Elkhart Lake for being the reason why I love schnee and the month of January to this day.
Although this January has brought a little rain, as I'm writing this, I'm watching the droplets just barely turn to their frozen state. The slightest dusting of white feels like a gift against the morning grey. I know, I hear you, January rain, sleet, or a wintry mix makes even the heartiest Wisconsinite grumble. The dusting this morning reminded me that although winters feel different now, the snow will come. It always does, and when it does, it may even be in a dose larger than what you asked for.
Luckily for us, Elkhart Lake is a place that knows how to have a good time even during the dreariest days. In this village, there's an entire festival devoted to those who pray for schnee. Like most of Elkhart Lake's festivities, you can count on multi-generational fun, local cuisine that will stick to your ribs during the season you need it most, and the opportunity to bundle up and join winter head on. For as long as I can remember, Schnee Days has been a twinkling light amidst the dark winter tunnel.
Many of the same traditions from when I was small live on through the annual Schnee Days itinerary. Seeing the children's ice cube hunt and the local chili cook-off on the lineup immediately tugs on my heartstrings and fills me with hometown nostalgia. Only in Wisconsin do people organize games that involve adding more ice to a frozen lawn. The scene of kids with soggy mittens and red cheeks enjoying their well-deserved award-winning chili in the Siebkens dining room is the first thing that fills my mind when I hear someone say Schnee Days.
Newer activities over the years have sprung up too. If you're the type to get outside no matter the season, there are opportunities for snow snowshoeing, ice skating, snowga (snow yoga!), disc golfing and even a 5K SchneeLauf. Take it from a local — there's a spot for everyone at the SchneeLauf no matter your speed. You can walk or run, choose between the 2 mile or 5k. And the best part? You'll be rewarded with a really sweet looking Schnee Days hat, gloves, button, and finisher medal.
After you've gotten your fair share of fresh winter air there will be plenty of opportunities to enjoy local culinary experiences and live music. Local businesses lean into the spirit of schnee by offering wine tastings, cocktail making classes, and drink specials. Some of the events require registration in advance so make sure to have a look at the detailed schedule of all Schnee Days events here.
Winter at this latitude doesn't require you to like all of her. She simply asks that you welcome her in and embrace the parts of her that bring you joy. Visiting Elkhart Lake in the summer is one thing. Spending a weekend in this neck of the woods in January allows you to experience a deeper layer of magic that can only happen when there's a layer of snow. We hope to see you and fresh flurries covering the ground later this month. Let there be schnee!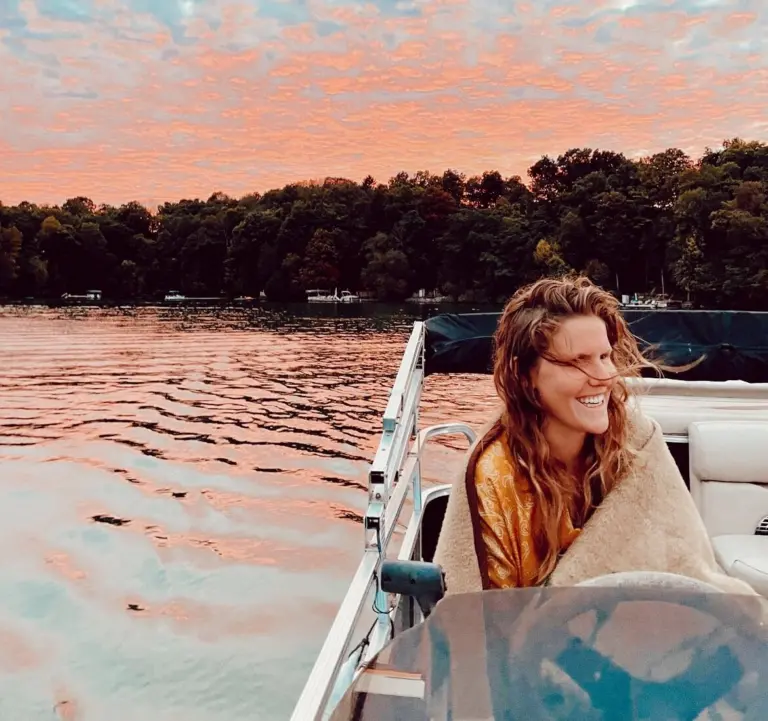 Meet the Author
Kate Vollrath
Kate Vollrath was born and raised in Elkhart Lake. After several years of working and adventuring in Anchorage, Alaska and a year studying in Italy, she has returned to her favorite freshwater shoreline. Wisconsin will always be home. The incredible local culture, extraordinary community, and summer Sundays on the water are what keep her rooted and returning no matter where life takes her.