The phrase "Necessity is the Mother or Invention" has never been more apparent than we see today as our businesses continuously adapt during this year of COVID. And that certainly has been the case for our Elkhart Lake Restaurants!
Spring arrived with the closing of indoor dining, and restaurants quickly shifted to curbside pickup. As restaurants reopened, many added outdoor garden and patio spaces which were a delightful change up. Fall brought heat lamps, outdoor lighting and even blankets to keep customers comfy on crisp evenings. Now, as our Wisconsin Winter kicks in, the game has changed again. We are thrilled to see how our businesses continue to be creative and find new ways to serve their customer safely.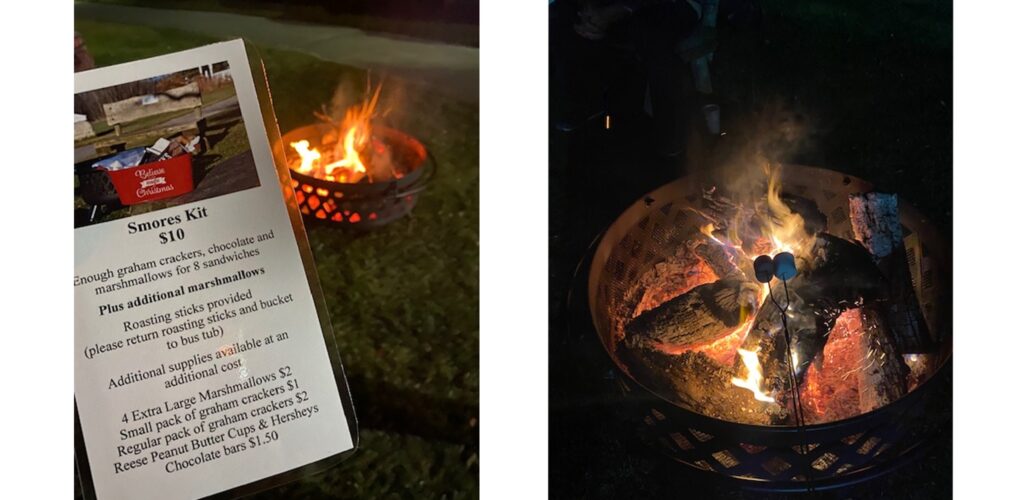 Friday Fish Fries and Fires at Quit Qui Oc Clubhouse is a great example of another nod to safely serving restaurant goers. Customers can still enjoy their Wisconsin Friday Fish Fry either indoors or out with a family-friendly twist. A customer shares their firsthand experience of the first Friday Fish Fries and Fires;
"As my family is navigating being out and about in our community while being safe, I was excited to check out Quit Qui Oc Golf Club's new "Fish Fries and Fires". We called ahead and ordered our dinner, arrived, picked up our food to go and dined on the restaurant's outdoor patio. It was chilly out, but the lighting and gas fire stands made it a great dining experience. After we gobbled up our fabulous perch fish fries, we headed over to the wood fire pits for dessert. The kids really enjoyed sitting by the fire, making their s'mores. (and Mom and Dad enjoyed an Old Fashioned that we grabbed from the bar!) We added one of the restaurant's "S'mores Kits" to our order when we called ahead. It was a great way to get out of the house, get some fresh air, and have good eats and a good time!"
The firepits are located near the building for people to gather outside with friends and family. S'more Kits are available at the bar and include 12 marshmallows and enough graham crackers and chocolate for 8 sandwiches.
Fire Pits at Quit Qui Oc Golf Club are open:
Friday 4:00pm – 7:30pm
Saturday Noon – 3:00pm
Sunday 11:00pm – 3:00pm