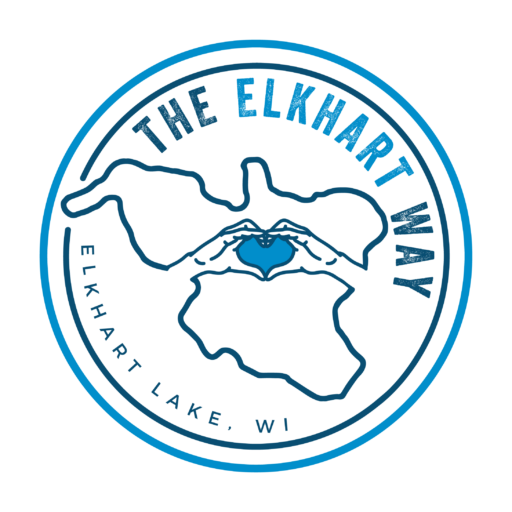 It's easy to see why our little village attracts visitors from all over the globe. The natural beauty is an idyllic backdrop for the simple charm and lake vibes found here. As Elkhart Lake remains a treasured destination, we are aware of the challenges associated with that popularity. We love welcoming visitors to share this gem of the Midwest and want to do everything we can to protect it and respect it for future residents and visitors alike. This is why Elkhart Lake Tourism is introducing a new initiative this year called 'The Elkhart Way'. The Elkhart Way movement focuses on the idea of responsible tourism in our community and helps us all realize the role we all play in keeping Elkhart Lake the special place it is.
Protect & Respect…it's the Elkhart Way
We know you love Elkhart Lake as much as we do, and we encourage you to LOVE it like you LIVE here. Let's treat Elkhart Lake like your own backyard, because in some respect, it is.
Take it Slow…it's The Elkhart Way
It's time to relax, you're officially on lake time. Experience Elkhart Lake at its pace and remember patience is a virtue when you are on vacation. There may be longer wait times at restaurants because of seasonal hours and staff shortages, so if the leisure pace doesn't work with your timeline, check out another spot nearby. And, if you can, always try to plan ahead.
Put Waste in the Right Place…it's the Elkhart Way
Pack it in, pack it out. Let's all do our part in keeping Elkhart Lake clean. There are garbage receptacles located around the village and in businesses for your use. If you aren't located next to one, hang on to your garbage or waste until you can dispose of it properly. Let's all leave our beaches, streets, sidewalks, and parks clean and litter free.
Leave only footprints…it's the Elkhart Way
The lake — It's the gem of our village, and when we all treat it like one then we all reap the benefits. Beach day? Leave it how it was when you arrived, if not, better. Boating? Respect "no wake" zones and hours, inspect your boat before you enter the lake and after you leave the lake. Remove. Drain. Dispose. We can all do our part in keeping Elkhart blue.
Be a good neighbor…it's the Elkhart Way
It may feel like paradise but always remember there are people that call Elkhart Lake home. Whether at your vacation rental, resort or on the beach, let's all try to keep the noise in check and avoid loud music or behaviors that may disturb others.
We are excited for another great year ahead and encourage everyone to continue sharing the love we all have for this community because it's The Elkhart Way.