By Mike Koehler
Elkhart Lake has a vibrant cycling scene and for good reason – the well maintained, sparsely traveled country roads around the Village provide an ideal location to explore our beautiful countryside. So, after you have immersed yourself in Elkhart Lake's crystal-clear waters (and perhaps had too much to eat or drink at one of Elkhart's Lake's outstanding restaurants) a little pedal power exercise might be in order.
The route highlighted below (approximately 15 miles) is one of my favorites and takes you to several other notable area destinations.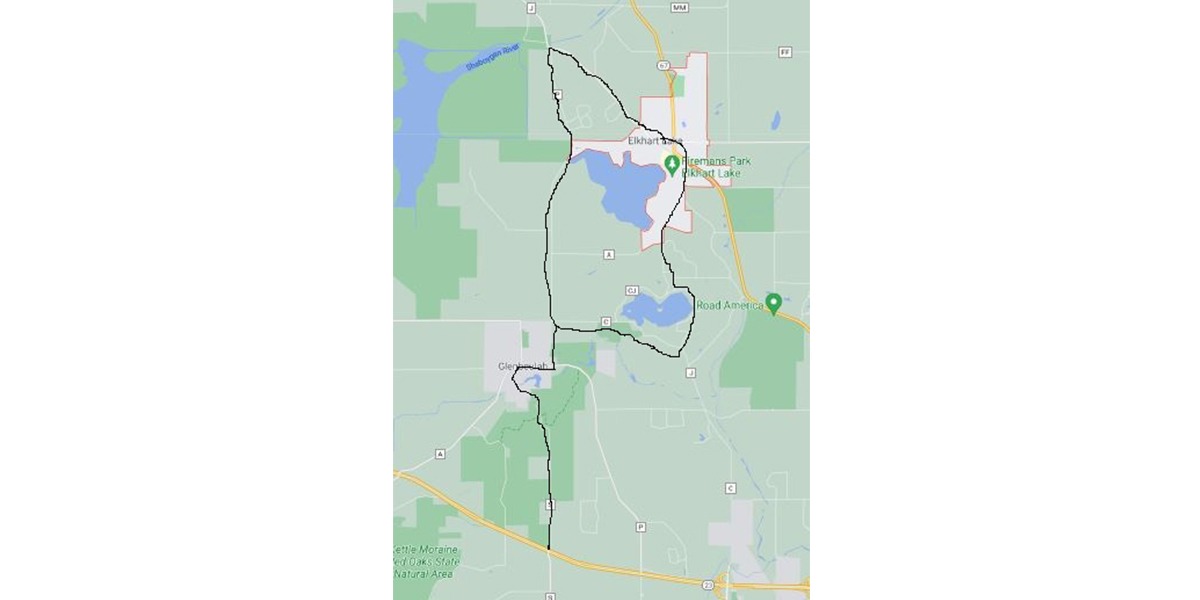 Exit Elkhart Lake to the northwest on County HWY J until you reach County HWY SR. Along the way, you are likely to see wild turkeys or deer grazing in the nearby fields and woodland areas. You are now at the entrance of the Sheboygan Broughton Marsh Park & Campground and the road takes you along the Sheboygan River. If you are looking for some cross-training, the 80 foot tall observation tower (the tallest in the state) is available for climbing and provides an excellent birds-eye view of the 13,000 acre wildlife area.
Back on the saddle, exit the Marsh area by turning right and pedal south on County HWY P past the Elkhart Lake boat landing for a different vantage point of Elkhart Lake. Thereafter, continue south until you reach County HWY A and turn right into the Village of Glenbeulah – "The Northern Gateway to the Kettle Moraine Forest." County HWY A turns into Main Street in Glenbeulah and your next turn is south onto S. Swift Street which soon leads – after a few quick turns – to County HWY S – a true gem of a road leading into portions of the Kettle Moraine State Forest. Indeed, this road is designated a "Rustic Road" by the State of Wisconsin and the route provides an enjoyable rolling experience. Just remember what comes up, must come down and vice versa! Take County HWY S all the way to HWY 23, turn around, and take the "Rustic Route" back into Glenbeulah and notice how going the opposite direction provides a different visual and biking experience.
Back in Glenbeulah retrace your previous route by heading east on County HWY A and then turning north on County HWY P. However, you are going to take an alternate route back into Elkhart Lake by turning right on County HWY C and soon you will be in Crystal Lake – another gem of a lake. Head southeast until you reach the intersection of County HWY J, turn north, and the road winds around Crystal Lake before heading north back into Elkhart Lake past the Glacial Nine of Quit Qu Oc Golf Course.
Interested in upping your cycling game? You might want to check out 12 Hours of Road America, an endurance bike (and run) festival from 7 p.m. to 7 a.m. on August 14-15th. During the event, you will have the opportunity to cycle the iconic 4-mile racetrack. However, unlike the Indy and NASCARs from recent races, you will have to supply your own "horsepower" and – from personal experience – let me just say you will be wishing for a pit stop after a few laps on the challenging course.