With a glass of wine, twinkling lights, and the cool evening breeze, dining al fresco – or "open air" – is a must while visiting Elkhart Lake. Choose from a variety of fantastic restaurants with picture perfect al fresco dining spaces that create an exceptional dining experience. Check out all of the places you can dine al fresco around the lake.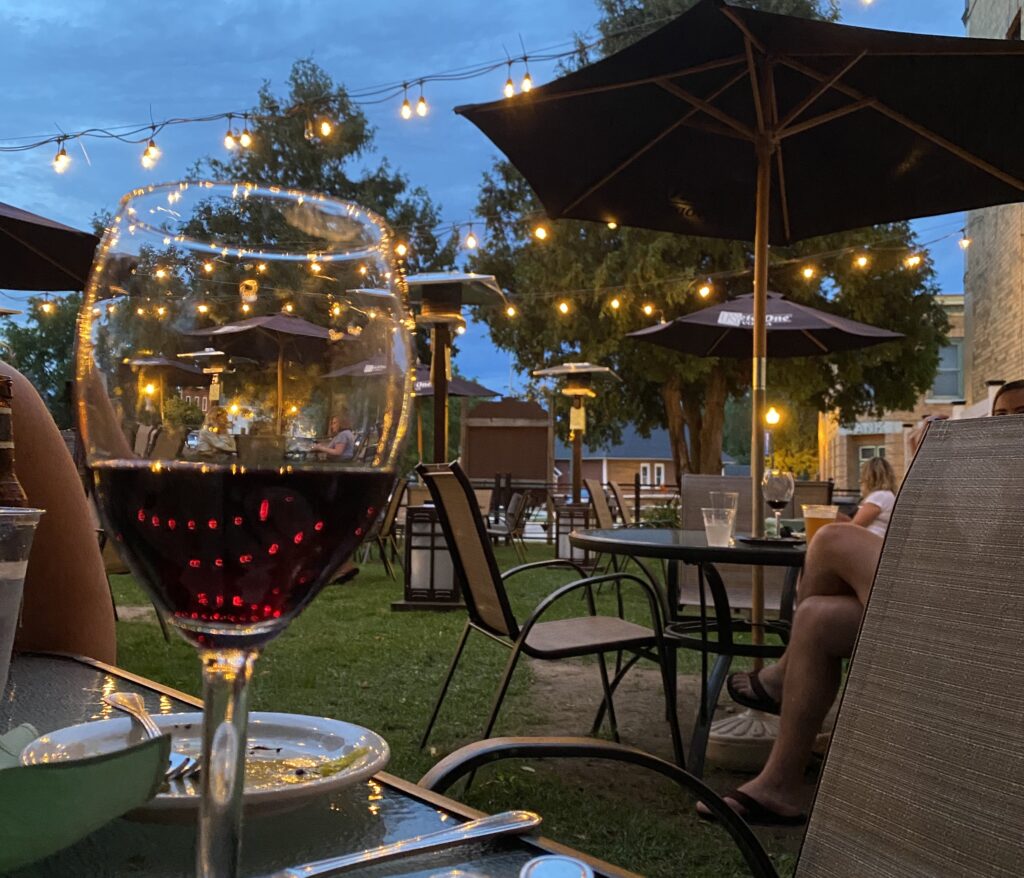 Lake Street Cafe
The ambiance in Lake Street Cafe's beer garden was made for a night out with friends and family. Dine under the twinkle of string lights while enjoying a glass of wine and a few signature dishes like the Seared Yellow Fin Tuna, Tenderloin Shiraz, and Warm Nut Crusted Goat Cheese Salad.
Off The Rail Cafe
Located at Elkhart Lake's original train depot, this is the perfect spot to relax outside, enjoy your coffee, and take in the heart of downtown. Offering breakfast, lunch, specialty coffees, homemade treats, wine, and beer.
Paddock Club
A new addition to the Paddock Club is a their magical outdoor dining space. Elevate your experience with a menu that combines seasonal ingredients with European culinary traditions. Try a few local favorites like the grilled broccoli, grilled hanger steak, or the delicious buttermilk fried calamari.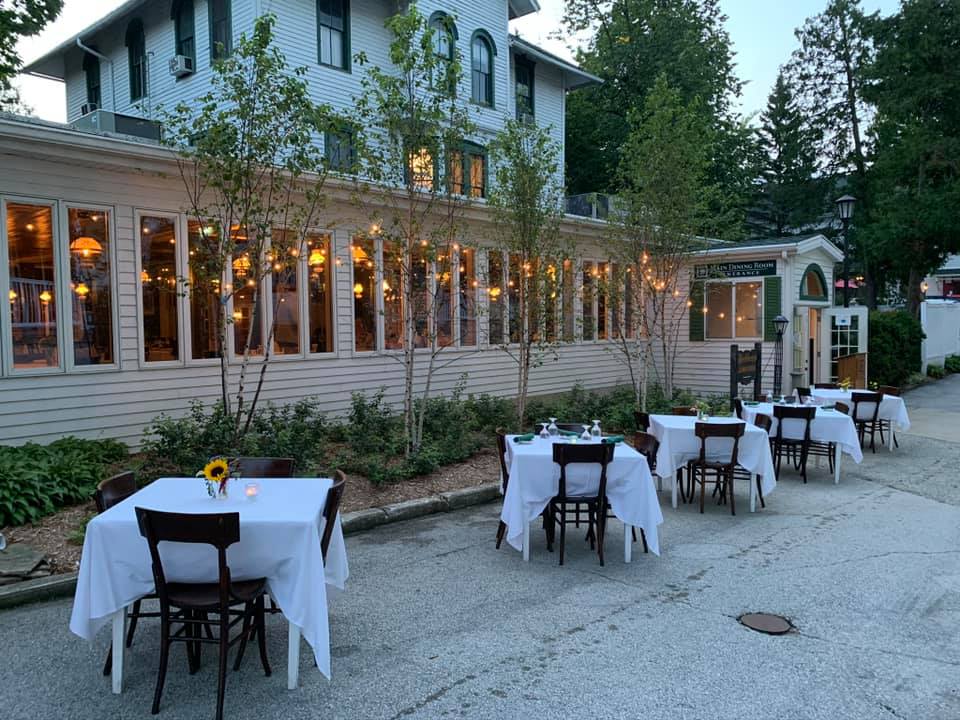 Siebkens Resort
The Old World atmosphere, white linen tablecloths, and classic cuisine create a charming outdoor dining experience. On Fridays, indulge in a Friday night Wisconsin favorite, Spotted Cow battered Walleye. Saturdays offer a slow roasted Prime Rib and on Sundays, Siebkens famous half roasted duck drizzled in orange sauce with a side of red cabbage.
The Cottonwood Social
Take in the morning breeze and beautiful view of the lake all while enjoying some of your favorite breakfast dishes from sweet buttermilk blueberry pancakes to savory eggs Benedict. The Cottonwood Social serves breakfast daily and dinner on the weekends.
Otto's Restaurant
The patio at Otto's offers a panoramic view of The Osthoff Resort's beautiful courtyard and a sneak peak of the lake. The casual atmosphere offers families a perfect spot to enjoy breakfast, lunch, and dinner.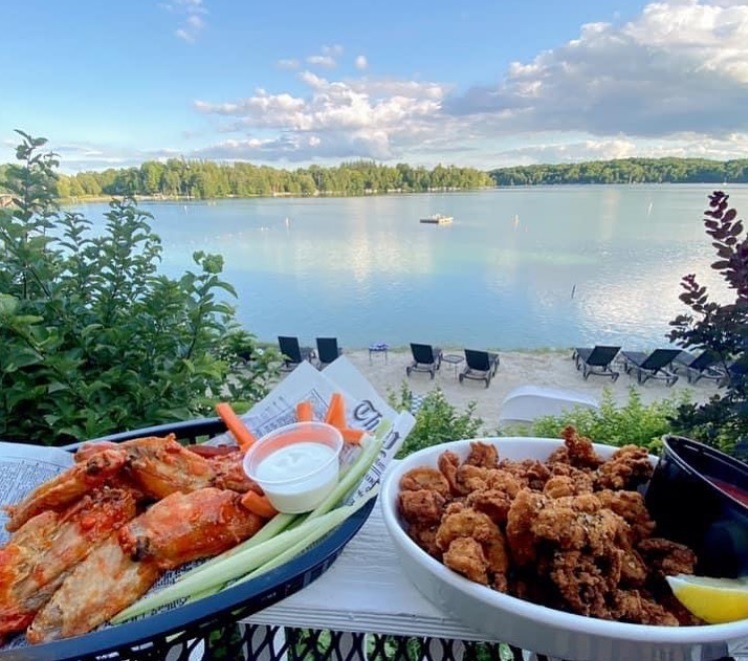 Tiki Bar & Lounge
Arguably one of the best views in Elkhart Lake, the Tiki Bar is located on the lakefront of The Shore Club and overlooks the crystal clear waters of Elkhart Lake. Come for lunch or dinner and stay for the live music and island vibes.
The Concourse Restaurant & Lounge
Keeping with tradition, The Concourse Restaurant & Lounge is a tribute to the roots of the original Osthoff Hotel, where you can bring the whole family along for laughs, good food, and beautiful views of the lake while dining on the patio.
Quit Qui Oc Restaurant A cold beverage and a delicious meal round off a great day at Quit Qui Oc Golf Course. Reminisce about today's game as you enjoy either lunch or dinner on the outdoor deck or the new high-top patio area. And don't forget about their delicious Friday Fish Fry.
Route 67 Saloon
Route 67 Saloon's interior reflects unique metal textures, the love for motor vehicles, and a twist on your everyday bar and restaurant vibe. When the glass garage doors open, the fun and casual atmosphere expands outdoors offering seating and views to those passing by on highway 67.

Brown Baer
Call in your takeout order and enjoy a beer or cocktail in the 'Bear Garden' while you wait. Check out their menu full of homemade goodness, along with unique food and drink specials on their Facebook or Instagram.
Open Friday, Saturday, Sunday and Monday from 5 PM – 9pm