100 years of Hard Work and Hitting Golf Balls at Quit Qui Oc Golf Course
It's only July, but today the intensity of the sun and the rising lake temperature feel more like August. As I step onto the grounds of the local Quit Qui Oc Golf Course I feel the current lack of precipitation that everyone has been discussing in the village in a deeper way. After giving a wave to Todd in the pro shop, I find his wife Rachel, the third generation owner of the establishment, standing beside the horseshoe bar in the clubhouse tavern.
She lets me know early into our chat that the greens are stressed from the summer's dry start. "In the fall we don't have to worry about moisture as much. The good news is, when the grass is dry it gives you a little extra roll. Hey, I'll take it!" She smiles as she quickly expresses the silver thread of the dry spell, a skill that everyone who runs a business in this little village learns along the way. With a short summer tourist season and a long winter reliant upon a town of around 1,000 local residents, Elkhart Lake is a beautiful, yet at times challenging place to run a business. Quit Qui Oc is currently celebrating its 100th year, and Rachel's family has operated it for 68 of those years, making it one of the longest standing family-owned businesses in the village.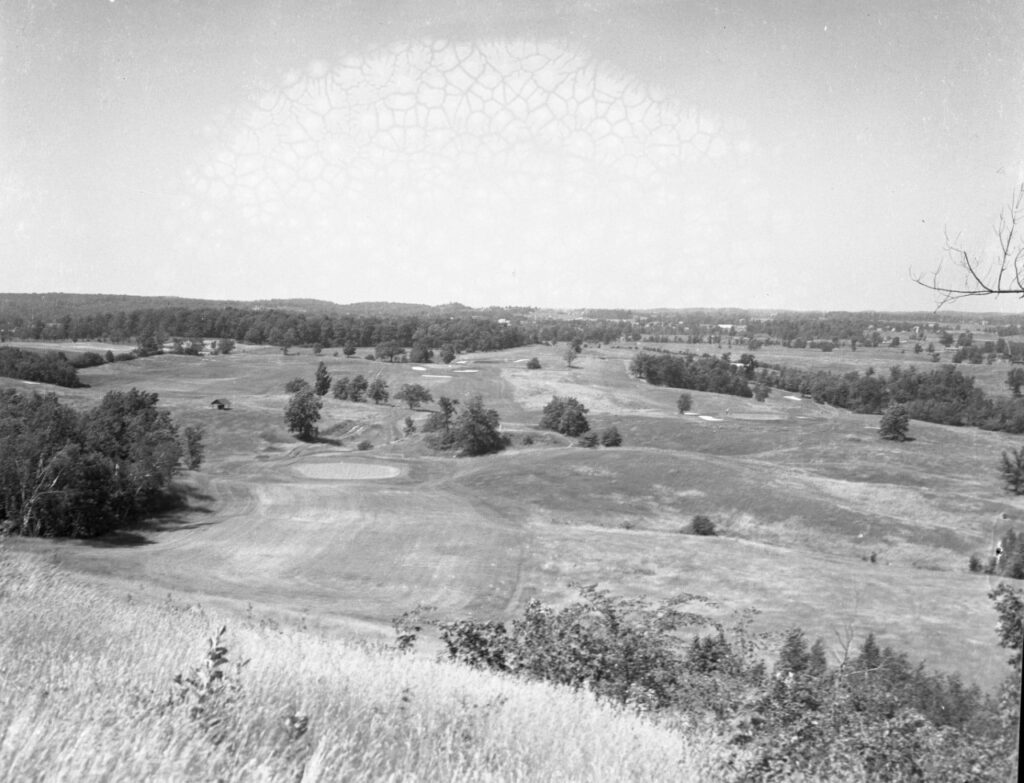 She then goes on to tell me that today the course will be hosting their junior golf program attended by an impressive number of 90 children ages 7-12 years old. Meanwhile, a women's senior golf tournament for ages 70 and up is also kicking off. "There are eighty-year-old women here who still insist on walking eighteen holes!" I can feel Rachel's pride in providing a place for people to age healthily both in body and mind as she tells me this. In addition to running leagues and teaching private lessons, Rachel is working shifts in the golf course's restaurant this summer. "I knew at some point I would need to learn what went on in the kitchen, so I learned," she tells me in her humble, hardworking Wisconsin tone.
I ask her if her father is still around helping out and she tells me he still has an office upstairs so he can continue to be close to all the action. Rachel's father, Tom Weise, was a household name I knew as a child growing up in Elkhart Lake given his leadership of the golf course. His wife, Lynn, also played a major role in managing the office for nearly 20 years. I still remember being greeted by Tom when my family would dine for lunch on quiet winter afternoons much colder than the one today. Within five minutes of walking into the clubhouse and meeting Rachel I'm flooded with childhood nostalgia and realize this nostalgia is connected to precisely what makes this place tick.

Establishments become establishments in Elkhart Lake because of families like Rachel's. The backbone of these greens are years of a family torch, in this case, a sound sense of balancing long hours and a love for the game, being passed down.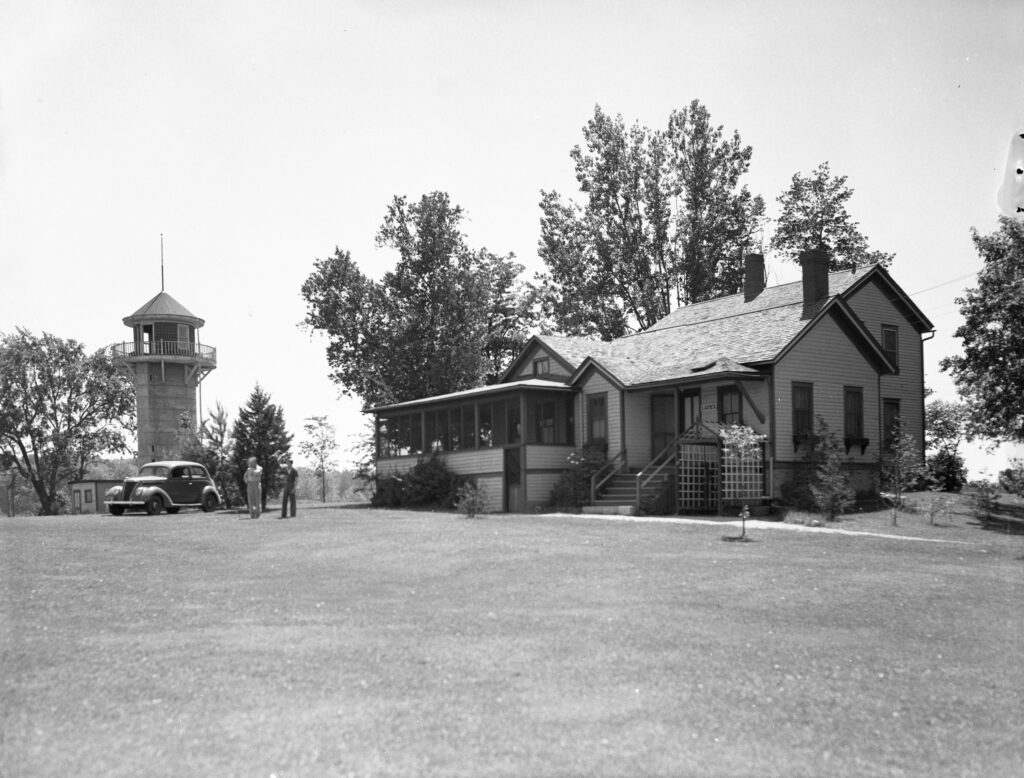 Anyone who calls it their home course or their home tavern for Friday night fish fry will tell you it's an impressive operation. It feels more like many operations happening all at once given the leagues, lessons, and libations served up to golfers and non-golfers no matter the season. The art of wearing many different visors within one day is baked into this place like the sun bakes down on the course each summer. There is golden family wisdom living in the property's green hills.
Unlike many of my relatives, I am not a skilled golfer, but I've always felt Quit Qui Oc was a place I could call my home course when I do get the itch to join a family golf scramble or meet for a Rachel Reuben in the dining room. It's not exclusive, it's a place where everyone can come to play, and if you visit the course you'll feel that welcoming energy immediately. The people who run the show are working and recreating in their own backyard, and it's a backyard they cherish deeply.

What began in 1922 as a dream of the Elkhart Lake Men's Association to transform picturesque farmland into a nine hole golf course grew into what would become the life's work of thelocal Elkhart Lake Wiesefamily. Rachel's grandfather, Carl J Wiese took over the glacially carved golfer's paradise in 1955 and then eventually Rachel's parents, Tom and Lynn Weise became next in line to run the establishment. Rachel is now at the helm of this family legacy along with her husband Todd and the help of their daughter Elizabeth. They also employ around 100 people in the summer and about half that in the winter. Today you can join the Weise's in their commitment to generational recreation on the front nine holes, the back nine holes, and the driving range. And for those who don't golf, I assure you the restaurant and bar will welcome you with open arms and is definitely worth stopping in.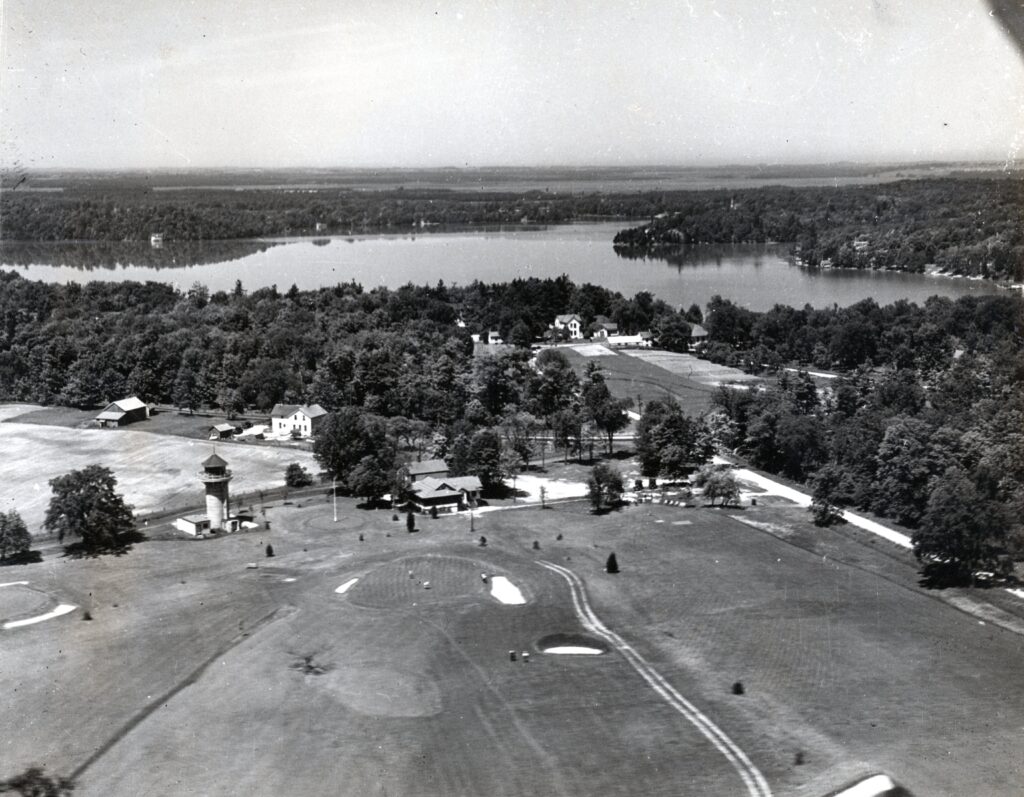 Like many who grew up in Elkhart Lake, Rachel was steeped in the seasonal hospitality industry from a young age. Her family's line of work allowed for a lot of play too, and play she did, with both her parents as well as her Grandmother Edna and Edna's friends. Eventually she went on to compete on the boys' golf team at Elkhart Lake-Glenbeulah High School where she was a member of the 1990 state championship team. "Playing during the boys' season allowed me to also play volleyball which I really liked too." She reminds me of the beauty in being from a small place and being able to try everything. Maybe this is one of the reasons she is able to juggle so many facets of the business with grace. She then eventually went on to compete at UW Madison.
These days she lives the dream of being a mother who plays rounds of golf with her daughter. Elizabeth is currently home for the summer helping out wherever she is needed at Quit Qui Oc. "She does it all. Kitchen, beverage cart, pro shop, you name it," Rachel tells me. When the summer draws to a close, Elizabeth will be returning to Concordia University where she will take a page from her mother's book and continue competing on the men's golf team. "She still likes golf and she still likes us," Rachel happily shares with me. "The magic of golf is the generational aspect. It's a lifelong game and you don't have to be at the same level as everyone else. You can truly play with anybody. Sometimes Elizabeth and I will go out and play only as many holes as we feel like that day."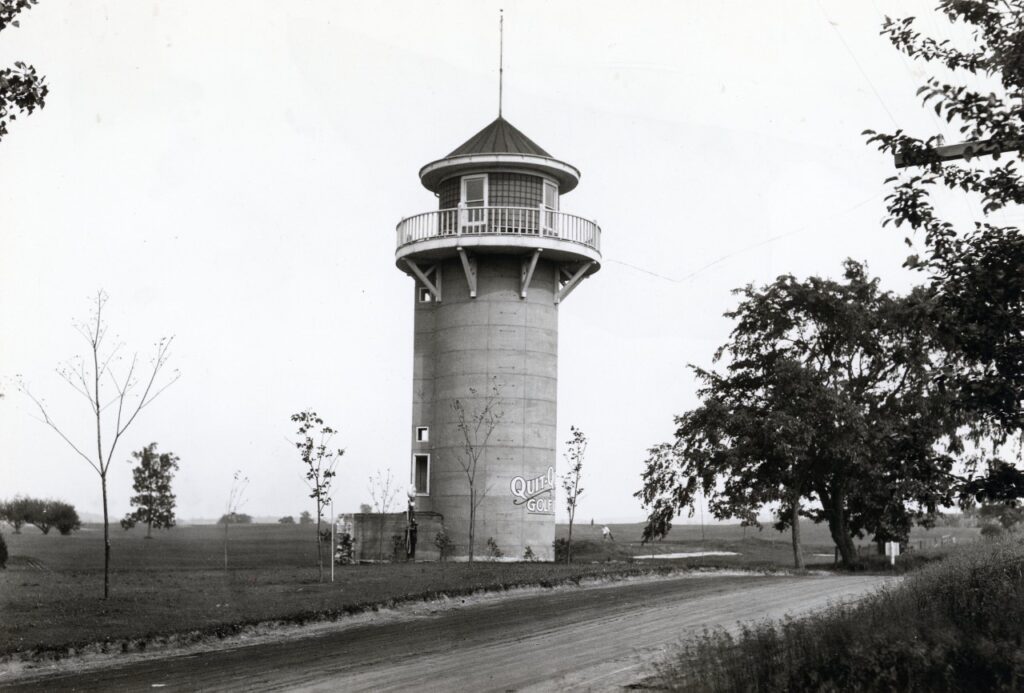 As I leave the building that has welcomed me and so many others all our lives, Rachel's words about her family's history in this village beside the lake continue to replay in my mind. Their mission statement is one of multigenerational work, but not without multigenerational play. This delicate balance is what allows her family's heritage to continue on through hot summers and then keeps them warm through the colder months to come. Their heritage is a story of hardworking Wisconsin business ownership. It is also one of family leisure in a landscape that only a lucky few call home. "We do work a lot, it's true, but we do it because we love it. We love this place. We love the game."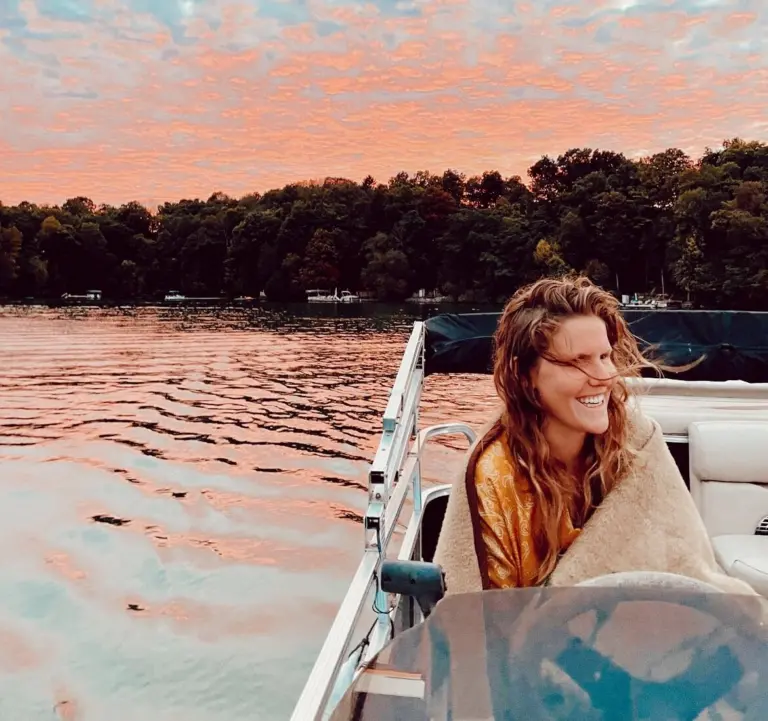 Meet the Author
Kate Vollrath
Kate Vollrath was born and raised in Elkhart Lake. After several years of working and adventuring in Anchorage, Alaska and a year studying in Italy, she has returned to her favorite freshwater shoreline. Wisconsin will always be home. The incredible local culture, extraordinary community, and summer Sundays on the water are what keep her rooted and returning no matter where life takes her.