Jazz on the Vine 2022 – SOLD OUT!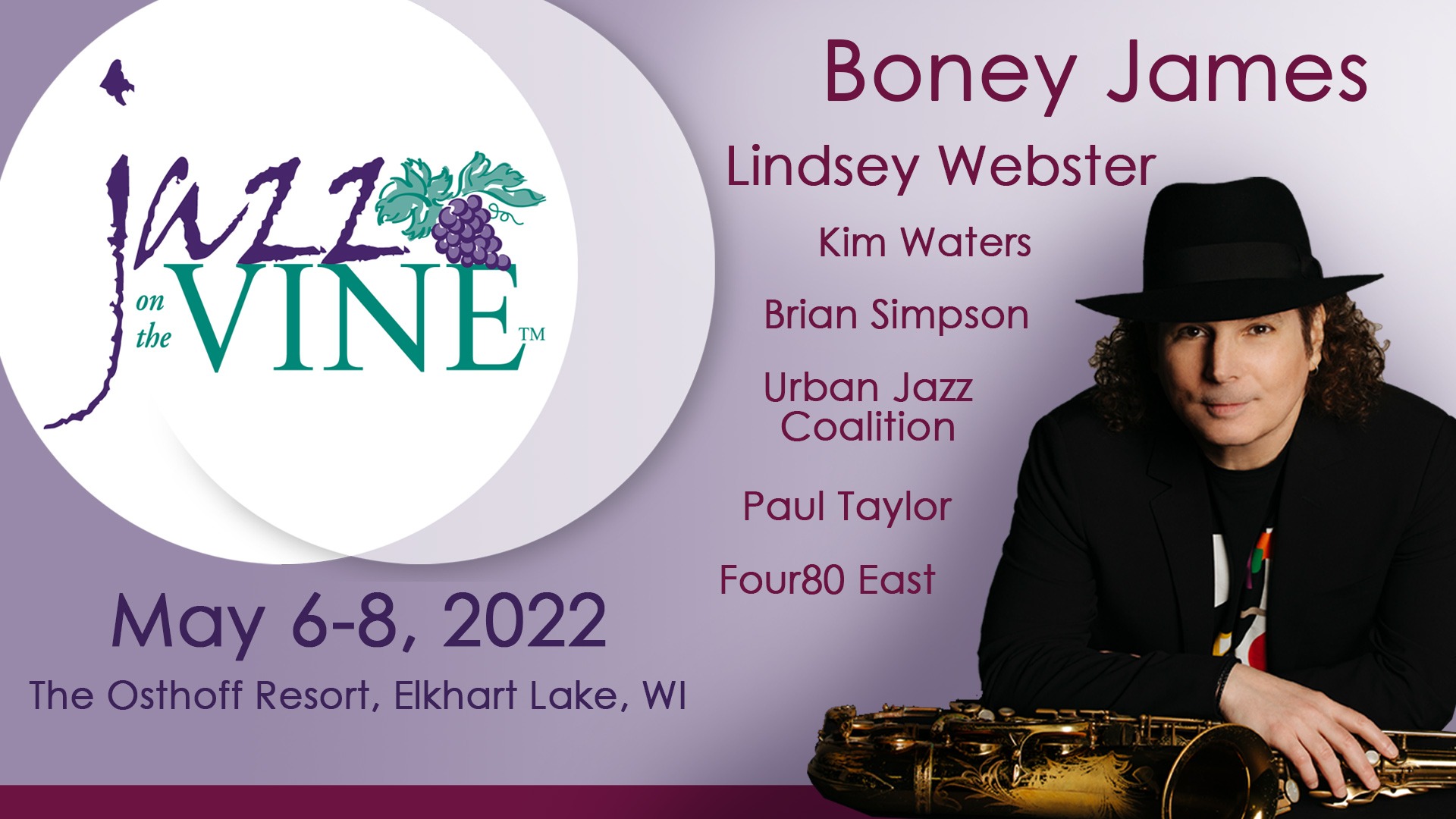 Celebrate The Osthoff Resort's 19th annual Jazz on the Vine Festival.
This two-night live music event is centered around the appreciation for jazz music. The intimate inside event space offers the unique chance to experience up-close and dynamic performances by world-renowned jazz musicians: Boney James, Lindsey Webster, Brian Simpson, Kim Waters, Urban Jazz Coalition, Paul Taylor, Four80 East. Marcell Guyton will perform following the last performance both evenings in the Concourse Restaurant. The core audience of our loyal jazz patrons and adventurous travelers creates a relaxed ambiance, where sitting back in your chair or letting your hair down to dance in the back are equally encouraged.
Performance Lineup
Friday, May 6, 2022
4:45 PM        Doors Open
5:15 PM        Lindsey Webster
7:15 PM        Brian Simpson
9:15 PM        Kim Waters
Saturday, May 7, 2022
1:45 PM         Doors Open
2:15 PM         Urban Jazz Coalition
4:00 PM         Paul Taylor
6:00 PM         Four80 East
8:15 PM         Boney James
Following the last performance each evening, Marcell Guyton will perform at Concourse Restaurant & Lounge, located on-site at The Osthoff Resort.
Sunday, May 8, 2022
Mother's Day Brunch – Reservations available soon.
For tickets, please visit Osthoff.com/jazz-on-the-vine or call (844) 566-4392.
Similar Events