It's More than Golf – It's the Relationships Built Along the Way.
One of Sheboygan County's special course gems for golf enthusiasts is found right here in Elkhart Lake. Located in the beautiful Northern Kettle Moraine, Quit Qui Oc Golf Club hosts thousands of golfers each year on its 27-hole course spread over 250 acres.
Family-owned-and-operated for over 50 years, golfers of all skill levels enjoy friendly customer service. Quit Qui Oc Golf Club provides full amenities for golfers, including a learning and practice facility and pro shop along with a full-service restaurant and bar. Golf lessons are available from PGA and LPGA professionals, as well as power cart and club rentals for those who wish to travel light. Expertise and coordination for tournaments and events are available from staff professionals. Adults and juniors are always welcome to come and enjoy a round of golf.
Request a Tee Time
You can request a tee time online, or by calling (920) 876-2833 (while scheduling in advance) or (920) 876-3135 (for same day scheduling.)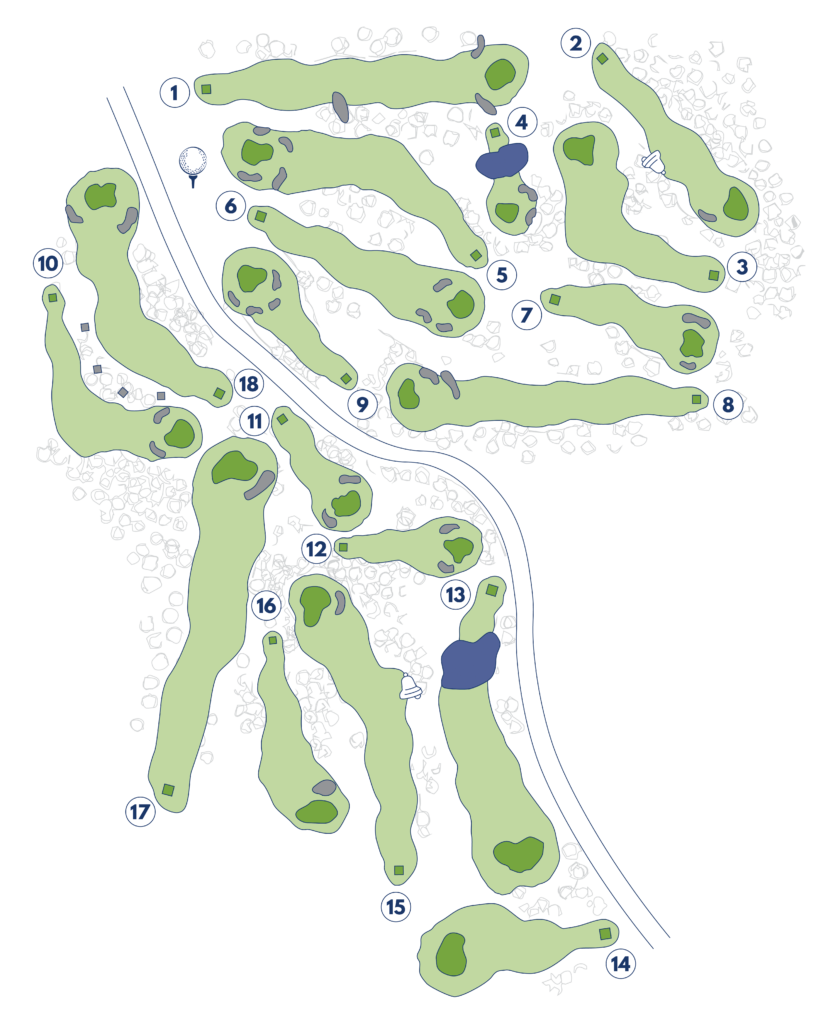 Contact Info
Website Phone Address Email