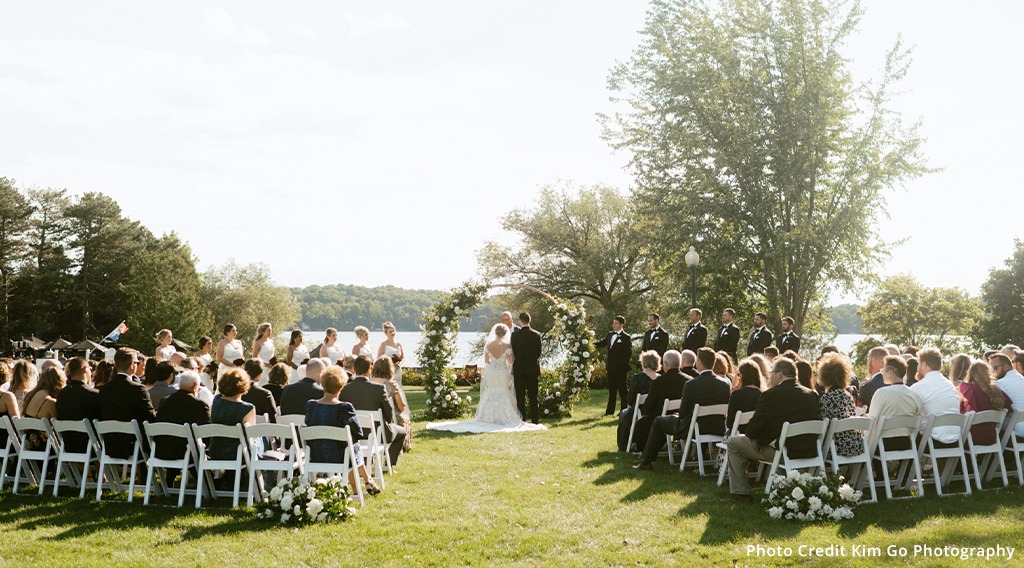 The Osthoff Resort
Indoor or out, The Osthoff Resort offers a variety of locations to host your wedding ceremony, from their beautiful lawn on the lakefront to gorgeous ballroom options. For more information and details about hosting your wedding ceremony at The Osthoff, contact catering@osthoff.com or (888) 330-5664.
The Shore Club Wisconsin
Overlook the lake as you walk down the aisle and say "I do". The Tiki Lounge is perfect for indulging in the sunshine and breathtaking views. The lush, green 1.5-acre lawn is also ideal for a ceremony surrounded by natural beauty. For more information and details about hosting your wedding ceremony at Siebkens Resort, contact myevent@shoreclubwisconsin.com or call (920) 876-3323.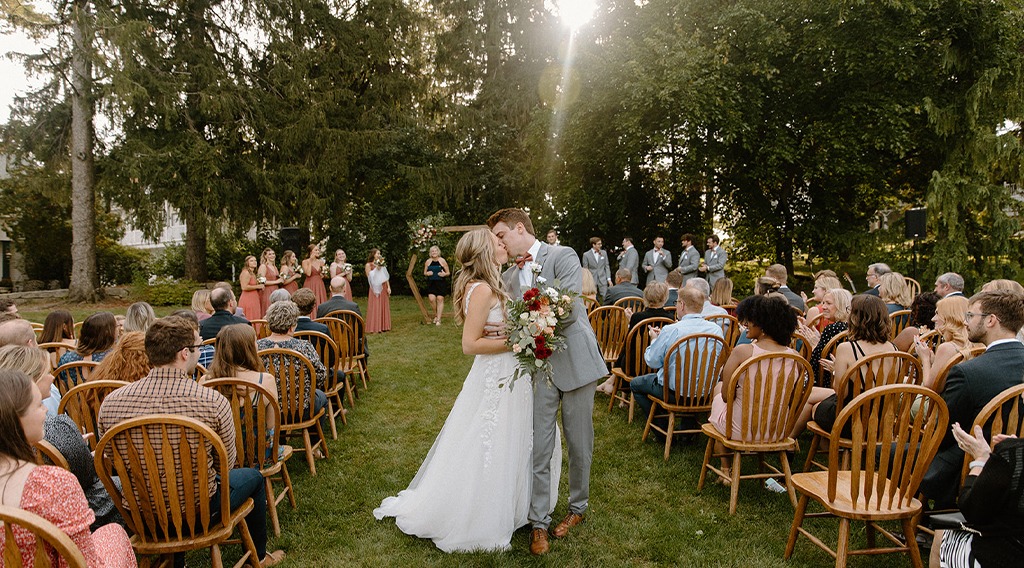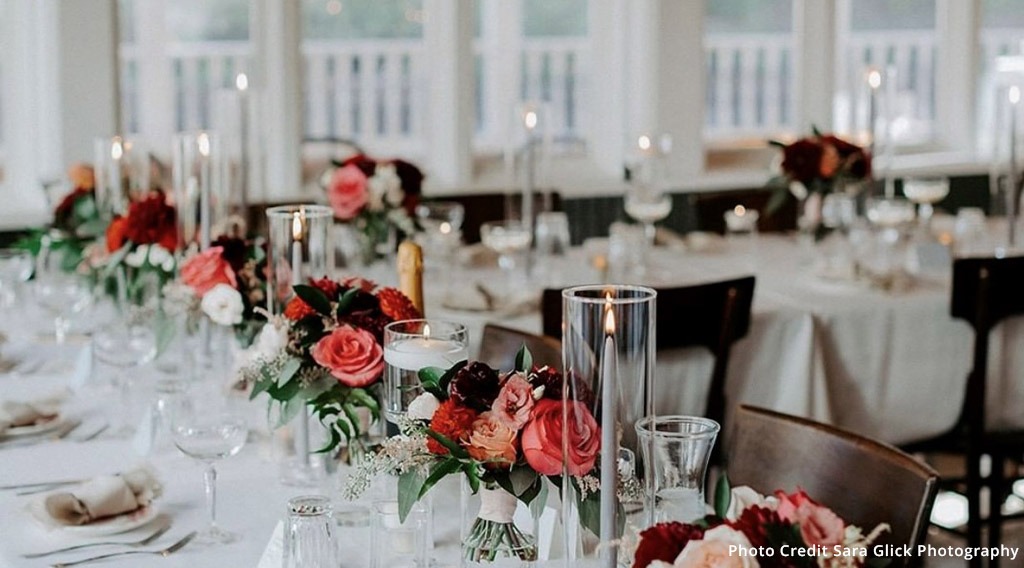 Siebkens Resort
Siebkens Resort is another beautiful option to host your wedding ceremony. With a historic and vintage feel, the resort offers The Main Dining Room along with the attached sun porch for beautiful old-world "I do's". To inquire about wedding ceremonies at Siebkens Resort, please call 920-876-2600 or email events@siebkens.com.
Unique Ceremony Venues
Victory Lane is a popular choice for outdoor ceremonies within close proximity to the Tufte Center at Road America. Victory Lane features a permanent stage, jumbo screen and electrical hookups for AV as well. Porsche Park is another option at Road America that provides a picturesque scene for outdoor ceremonies complete with mature trees and manicured landscaping. The team at Road America is available to discuss all options with you. Please call 800-365-7223 or email hospitality@roadamerica.com for more information.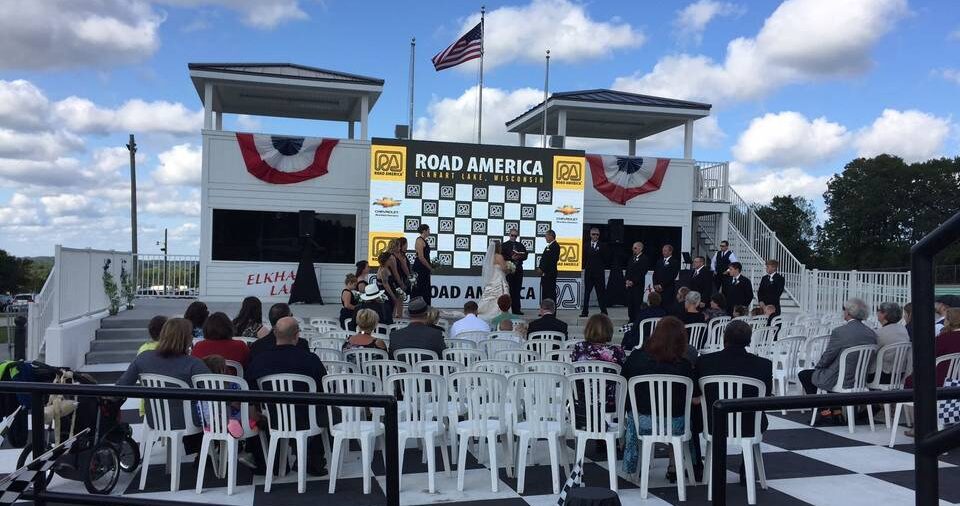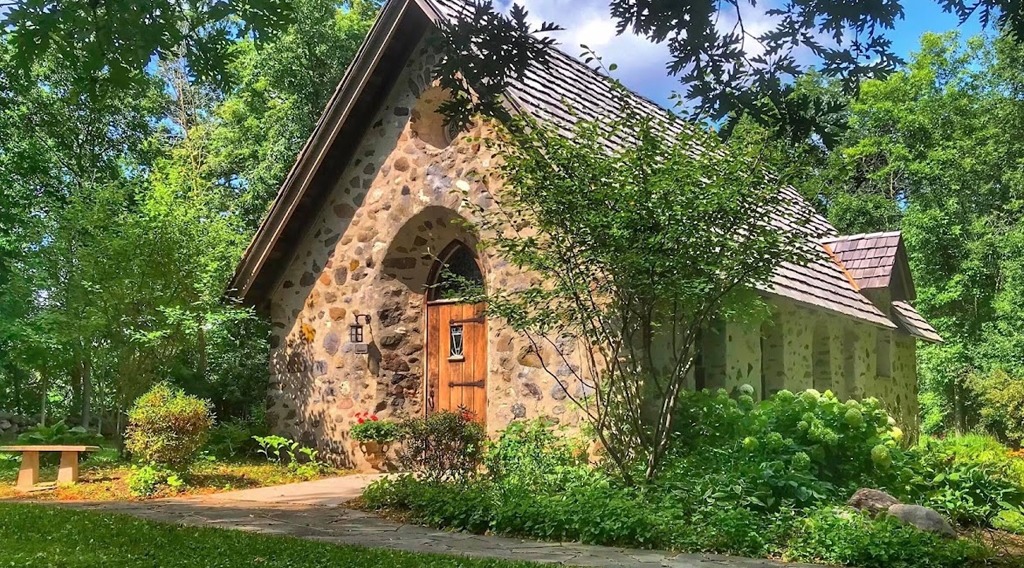 At the Altar
For the more traditional wedding ceremony. Find a list of Elkhart Lake churches and additional information about them here.