Watching Wisconsin sports teams is not just a pastime for Wisconsinites, I'd call it more of an obsession. We've had some exciting Badgers, Packer, Brewers and Bucks seasons with our teams playing long into post-season. But no worries about missing the game while you're on vacation, we have you covered in Elkhart Lake! The game is on at any number of local hangouts with great options to cheer on your favorite team.
If a game is on during regular Club House hours, you can be assured its on at Quit Qui Oc Golf Course. You can catch afternoon Badgers and Packer games while enjoying lunch and drink specials. The Wiese family also has a few Badger alums, so be sure to wear your team colors!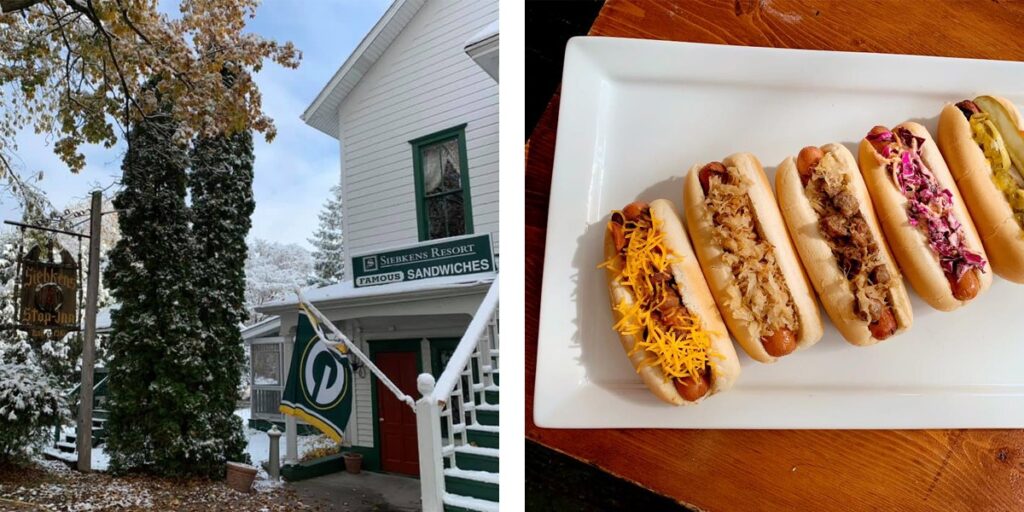 The Stop Inn Tavern at Siebkens Resort , known as the Best Bar on the Race Circuit, isn't only for race fans.  The Stop Inn opens one hour before Packer kick off and offers a $5 Packer Buffet. The tavern is also open Friday and Saturday nights at 6 p.m. with a BOGO Happy Hour from 6:00 – 7:00 p.m.
The fire place and sofas make the Elk Room at the Osthoff Resort a great family-friendly spot to catch the game. Be sure to ask about the Lambeau Leap shot special!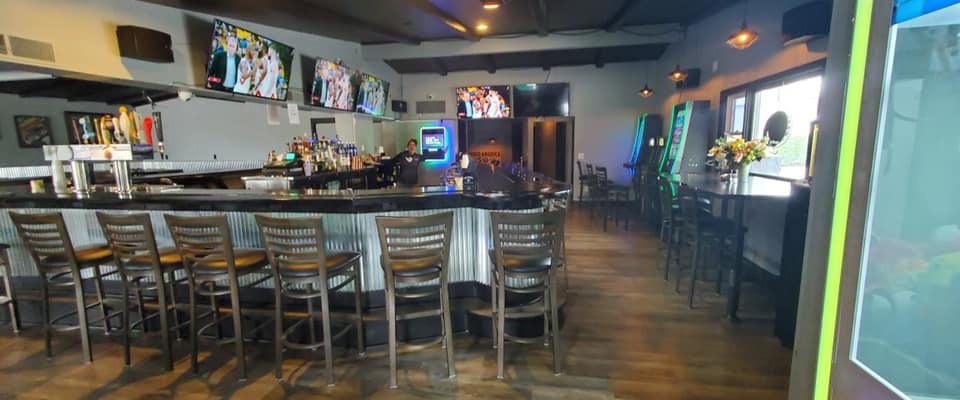 When you offer a view from seven big-screens and 10 TVs throughout, you know Route 67 Saloon is the sports bar in the Village. Grab your family and friends for great food and gameday drink specials and don't forget your fan gear.
The Brown Baer opens early for Sunday mid-day (3:00 – 3:30) games and you'll be treated to free Brat Pizza (a local favorite) and green machine shots when the Green and Gold score. If you're a Bloody Mary fan, you'll love their Saturday Badger Game specials. Also mark your calendar for the Baer's 10th Annual Kentucky Derby Party on Saturday May 2nd. Customers are all in, attending in full Kentucky Derby dress-attire while they contend for the title of "best hat". You're sure to have a good time as you sip mint julips and take it all in.
The Cottonwood Social at the Shore Club is open for regular dining service Fridays and Saturdays from 8 a.m. – 9 p.m. and Sundays 8:00 – 2p.m. and the game is on! The Tiki Bar will also be open New Year's Day for the annual Tiki Bar Bash and Bowl Games will be on all day.
SwitchGear Brewing is open Wednesday thru Saturday at 4:00 p.m. If the game is on come on over and try one of the 12+ craft beers on tap with Elkhart Lake name sakes like Pontoon Pounder, Resorter Red and Corner 5.