44th Annual Road America Walk/Run
November 5, 2022 @ 8:00 am

-

5:00 pm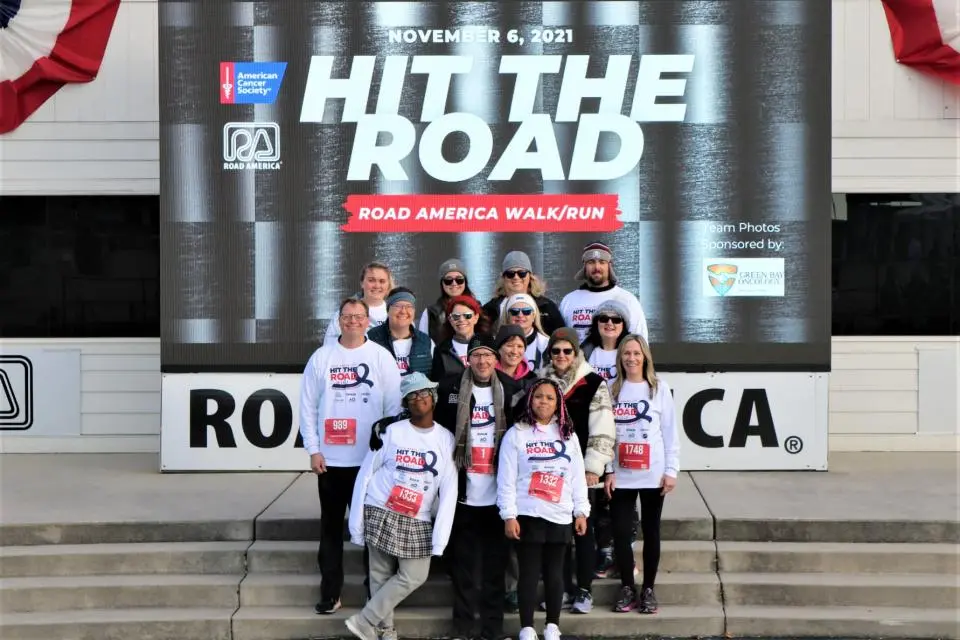 The 44th annual Road America Walk/Run is a 4 mile walk/run, held at Elkhart Lake's Road America as a fundraiser for the American Cancer Society. Join other community members as we rally together to honor, celebrate and remember loved ones and take action for lifesaving change. Over the years, thousands of Road America Walk/Run participants and volunteers have come together and raised over $4.5 million to save lives from cancer. This year's goal is to raise $150,000!
Join or Donate to the Road America Team!
Road America Staff Members, Julie Sebranek and Enrique Ramirez, invite you to join the Road America Cancer Walk Team! As co-captains they are eager to get your support for this great cause. Like many of you in the Road America family, Julie and Enrique have been impacted by cancer. Julie and Enrique both have family members who have lost and continue to fight battles; Enrique himself is a Survivor and Thriver.
Join the Road America Team and get a free pre-walk/run breakfast or donate to show your support!
Money raised from the Road America Walk/Run helps fund local programs and services and fund critical cancer research. The Road America Walk/Run continues to be more than just an event – it's a movement, a community of like-minded survivors, caregivers, volunteers and running enthusiasts who believe that the future can be free from the pain and suffering caused by cancer.
This safe, family-friendly event includes a 4 Mile Run, 4 Mile Walk, Kids Fun Run and a Virtual Walk/Run.
Similar Events