Ferrari Challenge at Road America
September 9

-

September 10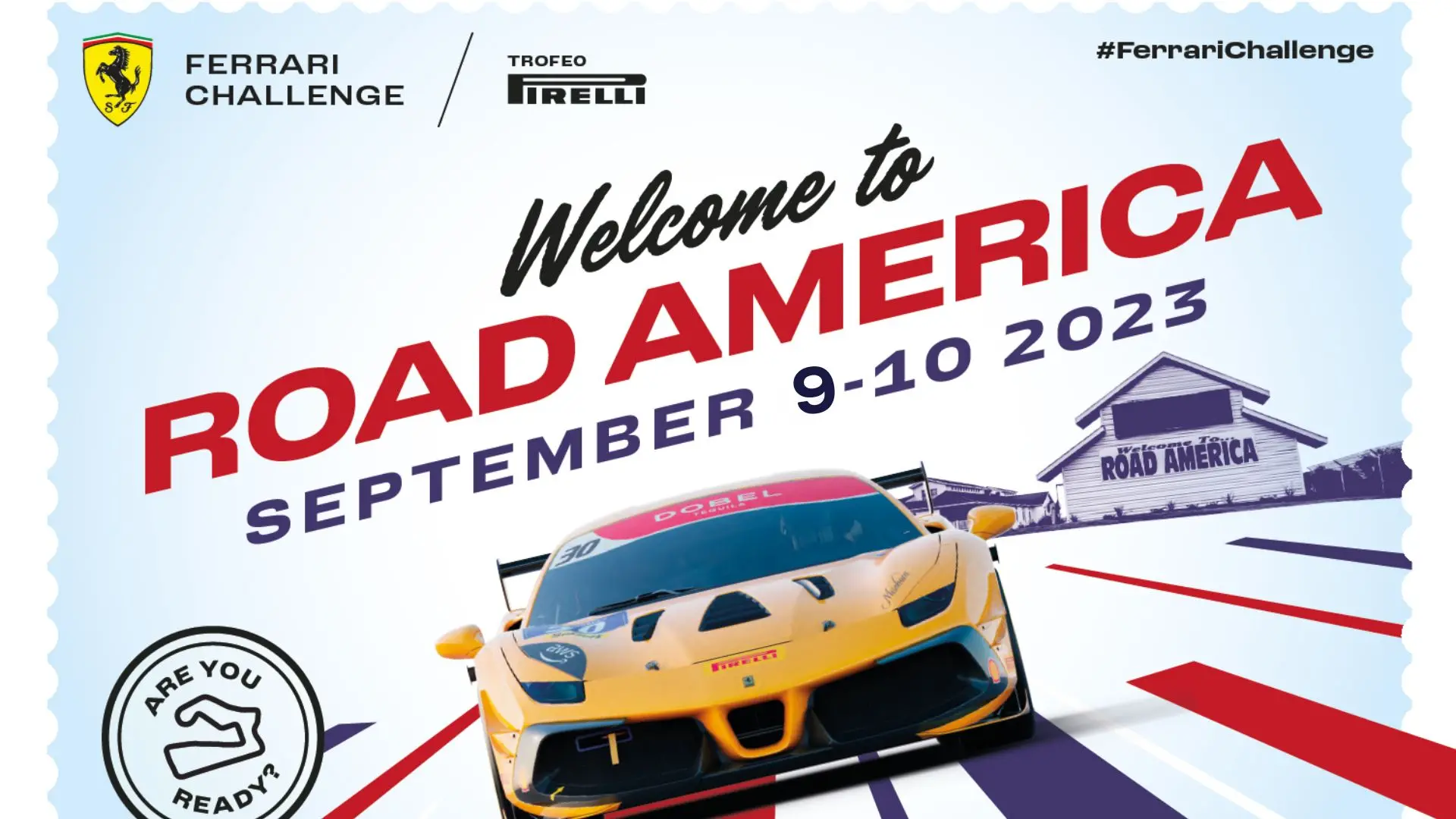 Brace yourself for an adrenaline-fueled weekend filled with the unmistakable roar of Ferrari engines, heart-pounding races, and unforgettable memories! This iconic event promises to be an unforgettable experience for racing enthusiasts and Ferrari fans alike as the world's most renowned sports car brand competes on the legendary track. We are thrilled to welcome you back to the iconic Road America circuit, where racing history will be made, and memories will be etched forever. This event is not just for die-hard Ferrari fans but for anyone who appreciates the art of motorsports and the magic of high-performance racing.
Tickets and Access
We understand the value of choices, and to ensure every attendee has the best experience possible, we offer two ticket options. Daily tickets are available for just $30 in advance, prior to August 31, granting access to one action-packed day. On August 31, the daily ticket price is $40. For the ultimate Ferrari Challenge experience, the special event pass, priced at $50 in advance prior to August 31, provides entry to both thrilling days of racing. After August 31, the special event pass is $70. Don't miss out on the opportunity to witness the precision and skill of these exceptional drivers as they navigate the challenging Road America circuit. Road America 2023 Season Pass Holders will have access all weekend. 
Fireworks
Prepare for a spectacle on Saturday night as we light up the sky with a breathtaking fireworks show beginning at 8:30 p.m. For only $25 per carload, you can enjoy the show with friends and family. Make sure to arrive at Gate 4 by 7 p.m. to secure your spot, as parking is limited. The Elkhart Lake Lions Club Concession Stand will be open from 4 p.m. to dusk. Road America 2023 Season Pass Holders will have access.