Vintage Concours d'Elegance
July 12, 2024 @ 6:00 pm

-

8:00 pm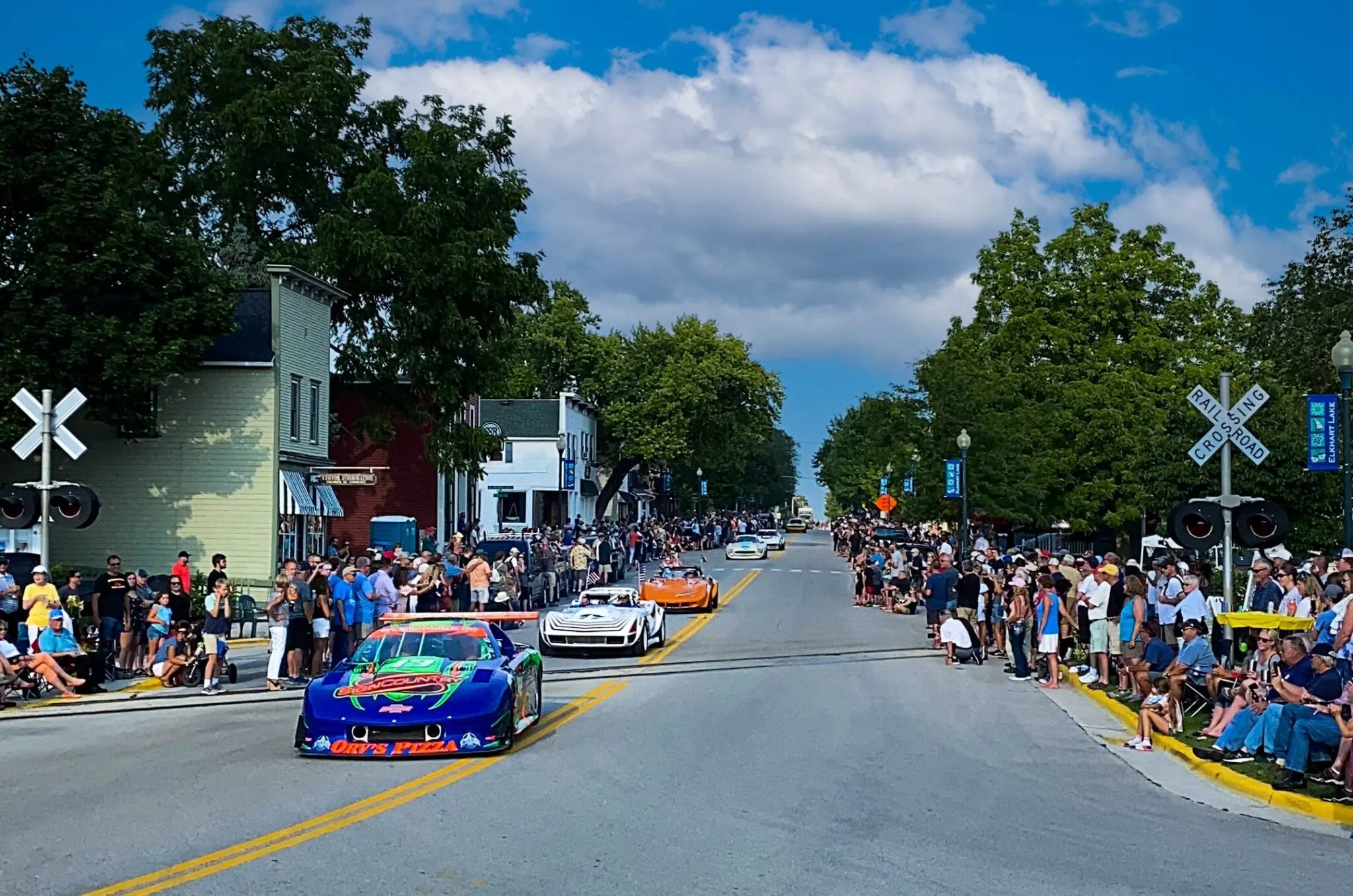 In addition to the WeatherTech International Challenge races, make time to attend the Road America Concours d' Elegance in downtown Elkhart Lake, Wisconsin on Friday, July 12 and Saturday, July 13 from 6-8pm. Thousands of fans ascend upon Elkhart Lake each year to see a thrilling display of racecars and exotic sportscars throughout the historic downtown area. This spectacular display of high-performance race machines is a can't miss event for any enthusiast or casual observer. Be sure to come out early and grab a bite to eat at one of Elkhart Lake's premium dining establishments to beat the rush.
Racecar Parade & Concours d'Elegance  – Friday, July 12th
A can't miss spectacle for enthusiasts of all ages is the Road America Concours d'Elegance & Parade for racecars on Friday night, where the cars park along Lake Street in downtown Elkhart Lake from 6-8pm. The experience itself is unique in that you are seeing the pinnacle of vintage motoring lined up on the racing surface where history was made for 65 years. Fans will have the rare opportunity to stand inches away from legends like the Porsche 917, 908, 906, Ferrari 312 and 312pb, Lola T165, 911 RSR's, Shelby GT 350s, and on and on and on.
Sports Car Concours d'Elegance – Saturday, July 13th (No Parade)
Saturday night is the Road America Concours d'Elegance for Sports Cars from 6-8pm (no parade). Brimming with rarity, the streets of Elkhart Lake are filled again. Most are rare metal, fast metal, and only once in a lifetime, you'll see it sports car bravado. Seeing owners giving little kids seat time in the race and sports cars is part of the fun. In short, events like this, having the young ones exposed to the cars, and the sensations surrounding the event is critical to continuing the heritage of vintage racing.
Similar Events