VSCDA Concours de 'Elegance & Saturday Events at Road America
September 17, 2022 @ 10:00 am

-

1:00 pm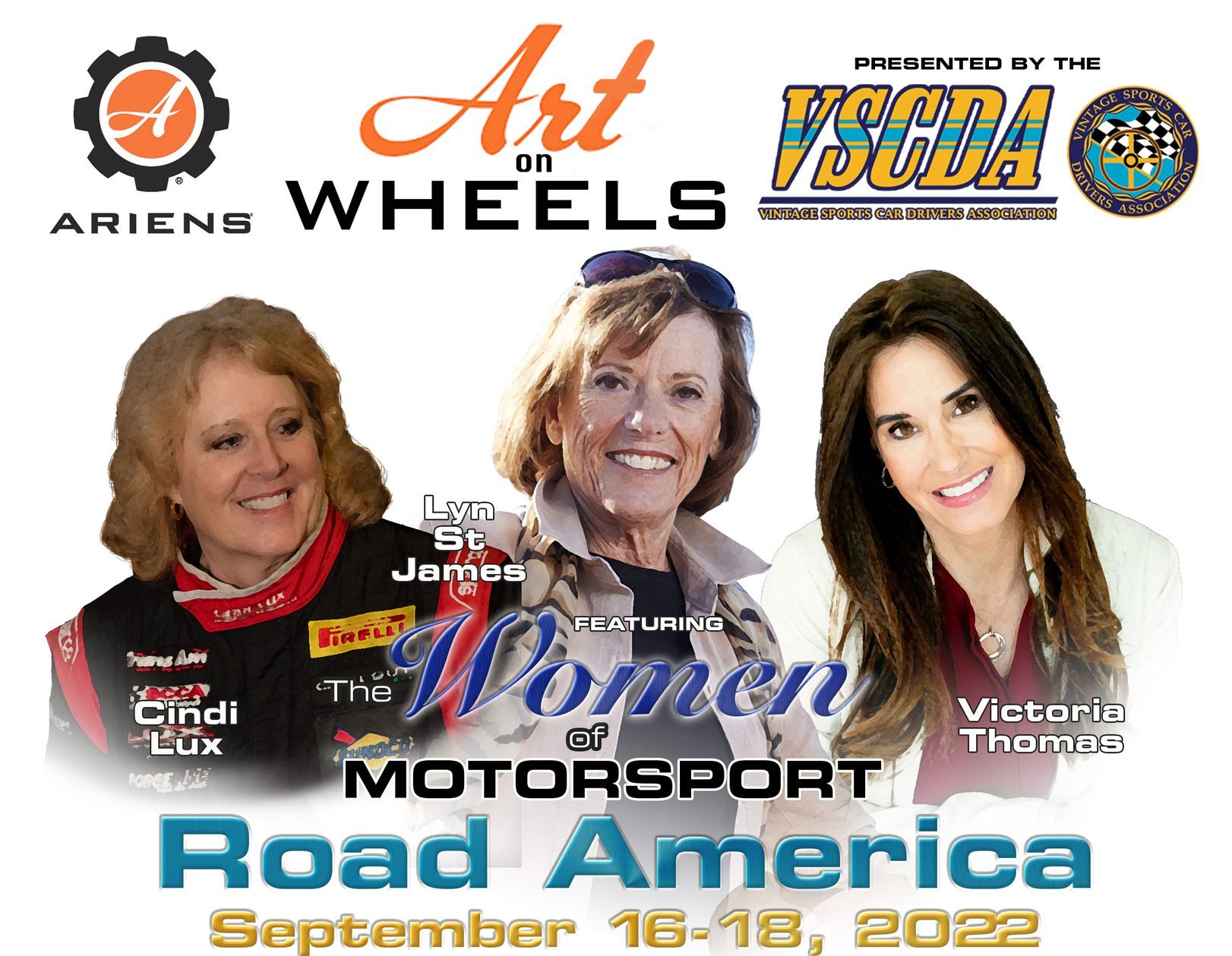 Concours d'Elegance
On Saturday, Road America race attendees can enjoy a special Concours d'Elegance at Road America in the Fan Walk area by Victory Lane. A curated selection of vehicles will be on display from 10 a.m. through the Concours Awards at 6pm.
The Concours d'Elegance will be open to the public from 4-6pm with a $20/vehicle donation to the Women of Motorsport North America. Make your donation in advance or at the gate starting at 4pm on Saturday, September 17. Additional donations are also welcome.
Coffee & Canvas
Saturday, September 17 from 10 a.m. Enjoy a paint class while sipping on some coffee with Chris Bonk's Bottle and Bottega. The featured image is "Elkhart Lake Sunset". Cost is $35/person (plus event admission) which includes coffee and all painting supplies. Class will be held in the Paddock Concessions Shelter. Space is limited.  Register today through the VSCDA website.
Register for Event
Accepted participants are also invited to take part in any or all of our events of the day including a carefully curated road course re-enactment rally-style route beginning and ending at Road America. You will enjoy the historic race course including such features as Wacker's Wend, Schoolhouse Straight, and Dickens Ditch to name a few.
There is something for everyone all day on Saturday beginning with Coffee and Canvas. You can drive the race track with our lunchtime touring for a real thrill. Then after our car show awards, our evening will be complete with the Saturday dinner at the Tufte Center catered by Millhome Supper Club. Please plan on joining us for the evening featuring a panel discussion with leading Women in Motorsports. For additional information and to register, please visit http://vscda.org/vscdaos/signup/AAOWEE
Similar Events