WeatherTech International Challenge with Brian Redman
July 11, 2024

-

July 14, 2024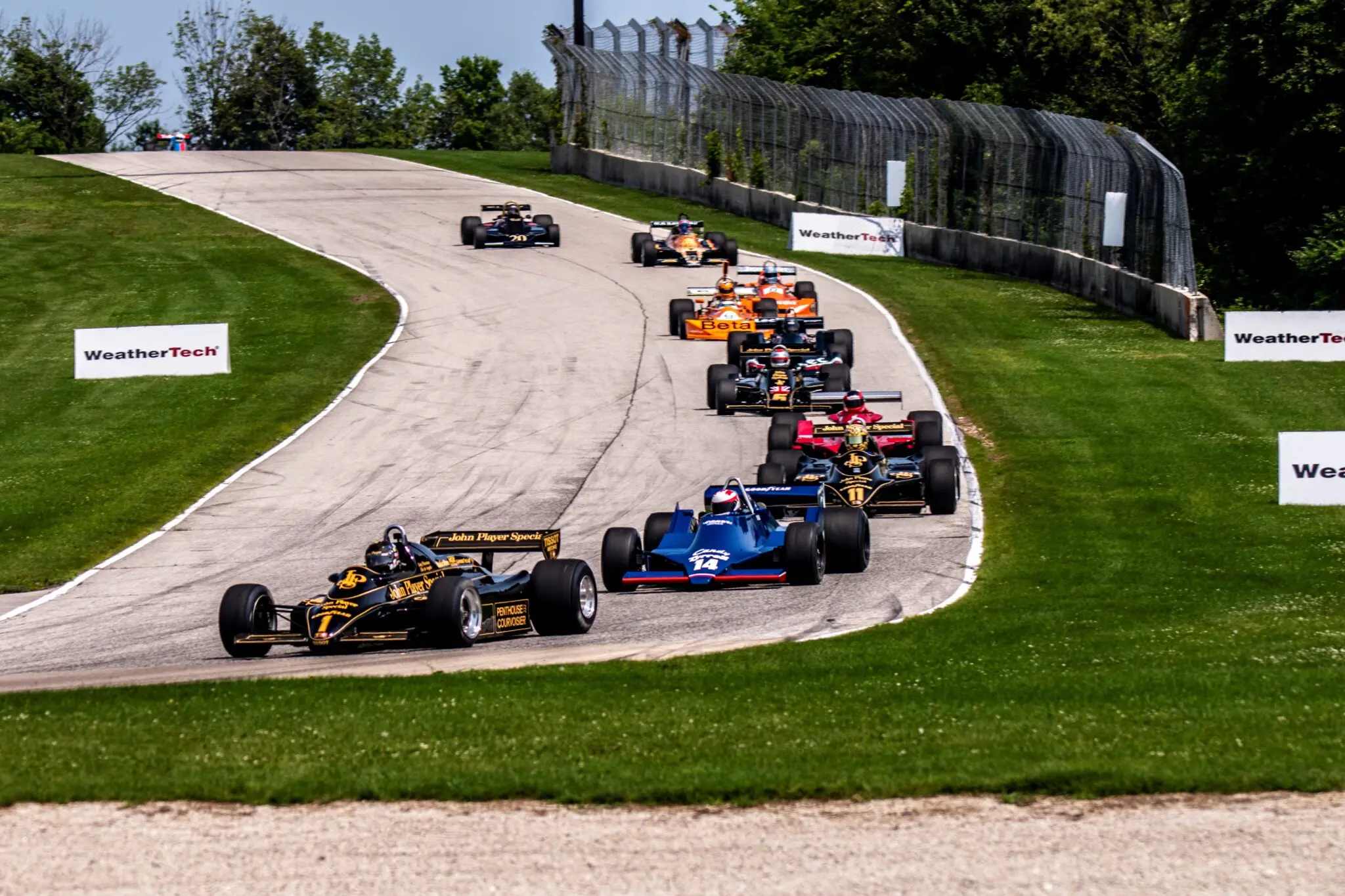 A mid-summer tradition, the WeatherTech® International Challenge with Brian Redman at Road America, taking place July 11-14, 2024, is one of the largest vintage racing events in the United States. The WeatherTech® International Challenge road race features over 400 vintage and historic racecars competing across several days.
The iconic Formula Ford racecar will take center stage as the featured marque for the highly anticipated 2024 WeatherTech International Challenge with Brian Redman at Road America. This momentous occasion will commemorate the 55th Anniversary of the Formula Ford racer's illustrious history, paying homage to the legendary machines that have graced the track over the years. Formula Ford has long been revered as a breeding ground for aspiring racing drivers, nurturing talent and showcasing exhilarating competition. The 2024 event promises to be a fitting tribute to the remarkable legacy of these open-wheel racecars, highlighting their enduring impact on motorsport.
The WeatherTech International Challenge is a premier vintage gathering featuring everything from a special Concours d'Elegance on Friday and Saturday along the streets of Elkhart Lake plus featured Triumph sports car racing. The 2024 event is a can't miss spectacle for any racing enthusiast. Come out to Road America to witness this impressive racing legacy.
In addition to the WeatherTech International Challenge races, make time to attend the Road America Concours d' Elegance in downtown Elkhart Lake, Wisconsin, on Friday, July 12, and Saturday, July 13, from 6-8 p.m. The Friday evening parade and display will feature vintage racecars participating in the WeatherTech International Challenge weekend races. The Saturday evening display (no parade) features luxury sports cars rarely seen otherwise. This spectacular display of high-performance race machines is a can't miss event for any enthusiast or casual observer.
Similar Events